[Comparison] Poly Studio X50 Vs Poly Studio X30: Which One is Ideal for My Business?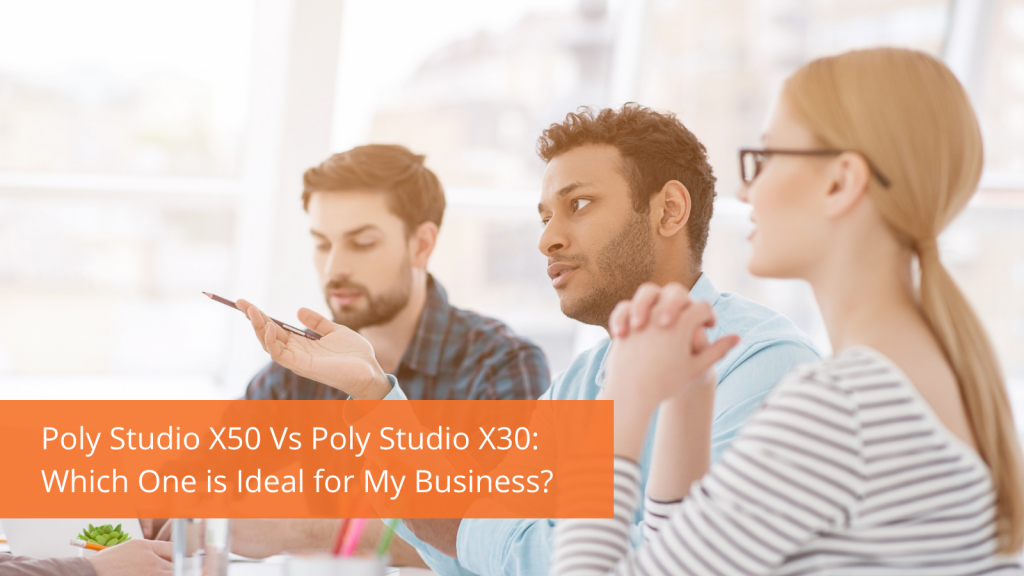 Poly's Studio X Series is getting a lot of attention lately! In this article, we will show you what are the different advantages between the Studio X50 and Studio X30 and guide you to the ideal solution for your business. Let's get to it!
If you are looking for a conferencing solution for huddle rooms, the Studio X30 will not disappoint you! Designed with small conference rooms in mind, the Studio X30 comes with all features you need for a truly wireless video conferencing call. Content sharing, leading cloud video services, 4K quality, all features are built right in so that no connection to a PC or MAC is required!
Poly Studio X50 for Small-to-Medium Size Rooms
The Poly Studio X50 is also an all-in-one video bar with all features you need for a smooth meeting experience. However it is designed for larger room settings. Small to mid-size rooms will benefit from the 25 feet audio pickup range, 2 displays, built-in noise reduction technology and more!
See a comparison chart below to see them side by side:
Visit our product page to learn more about the Poly Studio X Series!