Did You Know The Yealink WH66 Has A Hands-Free Speakerphone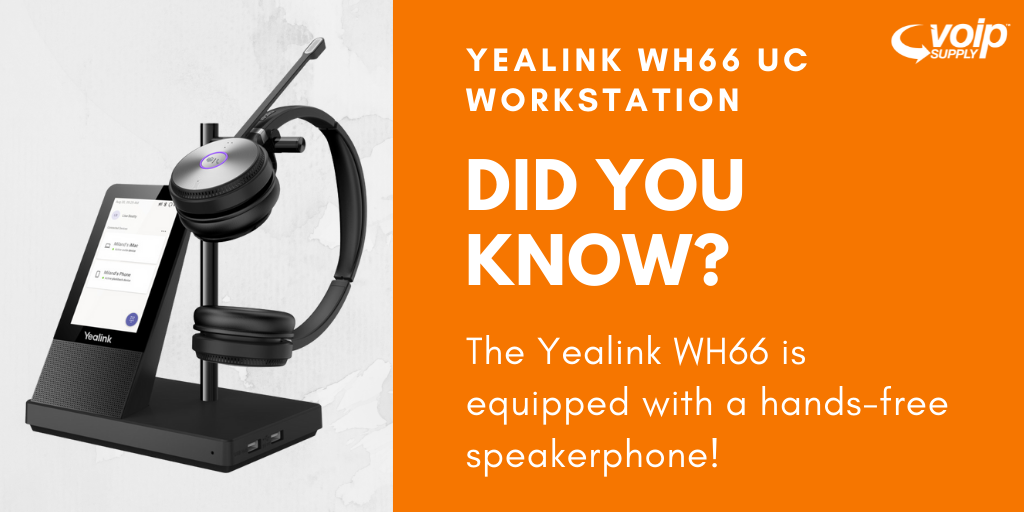 We are really excited about this new headset series from Yealink. It is packed with some really great features and has been really popular for people working from home or just trying to make some space on their office desk. 
One really awesome feature that we wanted to point out is the hand-free speakerphone on the WH66 UC workstation. This gives you the ability to take breaks from wearing your headset all day!
If you have more questions about this workstation, leave a comment below or reach out to us at 800-398-8647.