Fall in Love with these great deals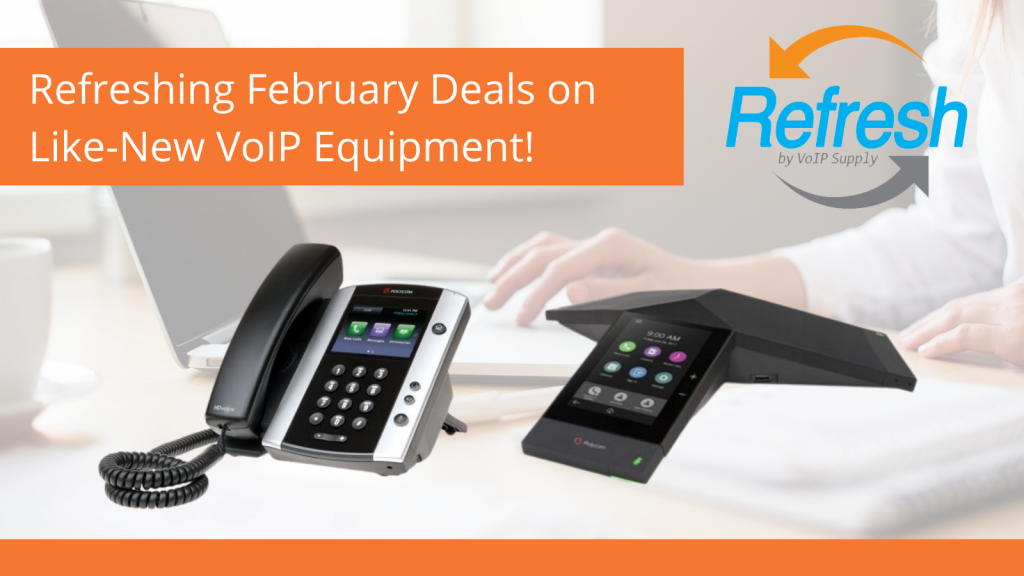 February is the month of Love. As so, it is only right we treat you to some awesome deals on Like-New devices that we know you will Love!
If you didn't already know, every Like-New phone you purchase from us is priced competitively and comes with a full one-year warranty, that way you have our guarantee that there is no risky business when you get into a relationship with VoIP Supply by purchasing one of our used phones.
Check out our top picks fo the month of February:
Poly Trio 8500 Conference Phone
A conference compact in size, but robust in performance, the Trio 8500 knows no boundaries when it comes to delivering excellent quality during each and every conference call. The Trio 8500 has a three-way microphone array that can pick up voices all around and up to 14 feet away. It has an intuitive 5'' touchscreen that makes it a breeze to start and end a call.
Learn more about the Trio 8500 here.
Poly VVX 601 and VVX 501
Other great refurbished options are the Poly VVX 501 and the vVX 601.
Both of these models are smart business phones that can integrate with third party applications such as Instant Messaging and Calendars. They also both feature HD Voice and PoE support.
The VVX 601 has enhancements such as integrated Bluetooth and a slightly bigger touchscreen. It also supports 16 line registrations as opposed to 12 on the VVX 501. Needless to say, both IP Phones are robust and professional-grade devices, the one you choose strictly depends on your specific needs.
To learn more about the VVX 501 click here.
To learn more about the VVX 601 click here.
For more Like-New devices check out our full refurbished catalog here. Have questions? Call us at 800-398-8647.