What's Happening with Grandstream at ITEXPO East 2014 in Miami?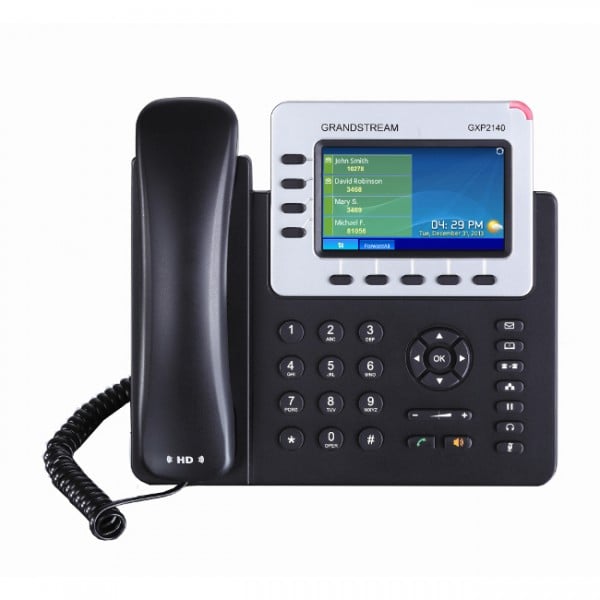 For the next couple of weeks we're going to highlight our partners who are exhibiting at ITEXPO Miami 2014 to learn what's new at this year's show.
ITEXPO, running from January 28th through January 31st, is a business technology event and tradeshow for VoIP, Unified Communications, Cloud services, phone apps, and more.
3 Questions with Grandstream About ITEXPO
We spoke with Phil Bowers, Global Marketing Communications Manager for Grandstream, about what to expect at this year's ITEXPO.
VoIP Supply:  For those who aren't familiar with your company, can you tell us a little bit about Grandstream?
Grandstream:  Grandstream is an award-winning designer and manufacturer of IP Business Solutions. We supply SMBs and Enterprises throughout the world with integrated voice, video, data, and mobility solutions that empower businesses to be more productive while cutting communication costs.
Grandstream offers everything you'll need for a complete business communications solution: from IP video phones, IP desktop phones, VoIP gateways, and IP video surveillance cameras to IP PBXs (our UCM6100 series IP PBX Appliance).
Our company was found in 2002 and started out manufacturing IP Phones and Analog Telephone Adapters and we have grown into one of the leading IP Solutions company in the world and we now offer a full solutions portfolio of over 50 innovative products.
VS:  What products will you be featuring at this year's IT EXPO and will you be unveiling anything new?
Grandstream:  We will be showing off our entire solution portfolio at IT Expo. Specifically, In the past few weeks we have released a few really exciting new products that take the Grandstream solution to the next level, and we invite all visitors to stop by and see us in Booth 826 to see these new products.
Our new GXP2140 and GXP2160 Enterprise IP Phones show off the new generation of Grandstream GXP IP Phones – an enhanced software and hardware platform featuring a rich, color screen and full-color operating system, Gigabit ports, built-in Bluetooth for applications such as syncing contacts/calendar from mobile phones, using Bluetooth headsets and for transferring calls between mobile phones and the GXP2140/2160, and a new industrial design featuring ergonomical handset and keys.
We also recently released four new infrared weatherproof IP cameras which are ideal for outdoor use in settings where weather and light are a concern. The GXV3672_HD_36 and GXV3672_FHD_36 (3.6mm lens), GXV3674_FHD (vari-focal lens) and GXV3610_FHD (3.6mm lens) wlil all be on display at our booth, along with our full line of IP Video surveillance solutions.
We will also be displaying our UCM6100 series IP PBX Appliance and will demonstrate how it is the ideal cornerstone for a voice, video, data, and mobility solution for SMBs.
We will also be running two UCM6100 series Training Workshops at IT Expo:
One in Spanish, January 29, 1-4pm, sign up here
And one in English, January 30, 1-4pm, sign up here
VS:  What's your booth number and the #1 reason someone should stop by and say hello?
Grandstream:  Grandstream will be in booth 826. Look for the tall white tower with Grandstream branding on top of it.
The #1 reason why anyone should visit us at IT Expo is that we will be demonstrating an entire working solution and will have all of our products ready to play with.
To add to that point, we will also have a few really (really!) exciting upcoming, unreleased products on display. 2014 will certainly be Grandstream's largest IT Expo booth and largest IT Expo presence to date so visitors will not want to miss out.