Grandstream's IPVideoTalk Added Polling and More Features!
Grandstream's IPVideoTalk is one of the most popular video conferencing solutions available at VoIP Supply. Recently, Grandstream added more advanced features including the polling ability. Let's check out what these are all about!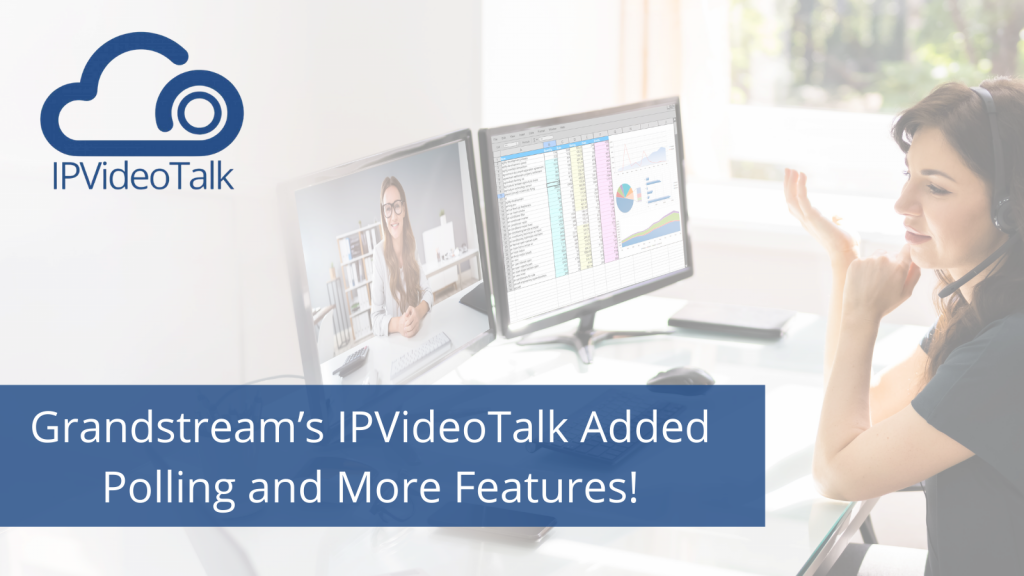 Polling
Polling is an effective way to interact with your participants in a virtual meeting. Grandstream's IPVideoTalk now allows the host to start a polling at any time during the meeting! You are able to
do polling by real names or anonymously
Schedule multiple rounds of polling before the meeting and select one of them during the meeting
Video the polling results in real-time and share the results to all attendees during the meeting
Slack Plug-in
Users can now create IPVideoTalk instant meetings, schedule meetings, and join meetings through Slack! Your Slack administrator needs to find the IPVideoTalk plug-in on Slack and install it first and all the users under the Slack Workspace can start an IPVideoTalk session with the command "/ipvt"
Share Video
WebRTC clients can now use the Share Video function by simply clicking the "Share Desktop's Videos" button in the popup window. This mode is specially adapted to video mode to ensure smooth video.
Note: Select the "Whole Screen" button in the popup window of the browser and play the video on the desktop. Or the user can share the video through applications directly.
Set Focus Video/Speaker Video
Set a specific participant as focus video layout or speaker video layout on the participants list. Here are the steps:
On the participant's list, select a specific participant
Click the button following the participant
Click "Set as focus video" / "Set as speaker video" to set the video layout.
That's not all! Click here to see all the new features. Visit our website to learn more about Grandatream's IPVideoTalk video conferencing solutions!