Guide To Selecting Network Video Recorders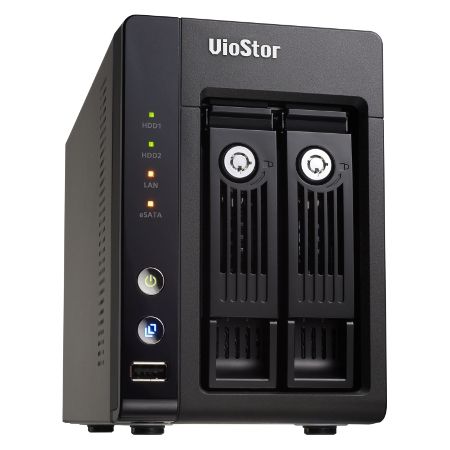 A Network video recorder (NVR) is a piece of hardware that allows you to properly manage, record, store, and view IP surveillance video. 
They differ from PC server based systems in that they are standalone, plug-and-play systems designed only for IP video tasks.  For more on NVR vs. PC Servers check out this post here.
This post however is a general guide to selecting an NVR and the questions you should ask yourself before making a decision.  
Megapixel Camera Support?
Megapixel IP Cameras are the wave of the future.  With ever increasing standards of available bandwidth and H.264 resolution, megapixel resolution is not as much of a drain on resources as it once was. 
However, many standalone NVR's do not support high resolution recording.  Be sure to check if the NVR supports it or not so that you don't limit yourself to standard resolution (if you already have MP cameras) or, consider future-proofing your surveillance system with an NVR that supports megapixel recording.
The QNAP VS-2004 Pro NVR offers up to 8-megapixel recording, for example.
NVR Software Stability?
Most industrial users consider a Linux operating system to be the most stable. With it's low cost and ease of modification it is a widely used OS in embedded systems such as NVR's and a noted and advertised feature of the NVR's that do have it.
Best practice is to be mindful of which OS the NVR uses, do your homework and read reviews, and then use your best judgement based on that.
Scalability?
The major inconvenience of a DVR is that customers cannot add, for example, the 9th camera to an 8-channel recorder without replacing the whole machine.
To keep the existing hardware investment and lower the cost of a surveillance system expansion, the system should be able to allow any number of camera license keys to be added into a standalone NVR, even months or years later.
Local Display or Remote Monitoring?
Ask yourself how you will be using the NVR for your surveillance monitoring.  For example, if you intend to do a lot of live video monitoring and it's easier for your application to operate the system directly, make sure that the NVR supports a local display.  Meaning, that the NVR has a VGA video port for directly connecting a monitor to it.
Or, if you rarely pay attention to the live video or you plan on integrating the NVR into your existing data network, then remotely monitoring surveillance video via a web interface accessing your IP network will be a more important feature to you.
RMA Request vs. DOM Chip
Sending back any faulty hardware through a manufacturers RMA can be costly, time consuming, and frustrating.
There is one type of design that can significantly reduce the cost of an RMA and you may want to check and see if it's offered by the NVR of interest: Preloading the video management program in the DOM (disk on module) chip.
Instead of shipping the whole machine back, all that you'd have to do if something goes wrong is replace the small DOM chip which offers the most convenient and efficient solution.