How to Add RFID Cards to a Fanvil Door Phone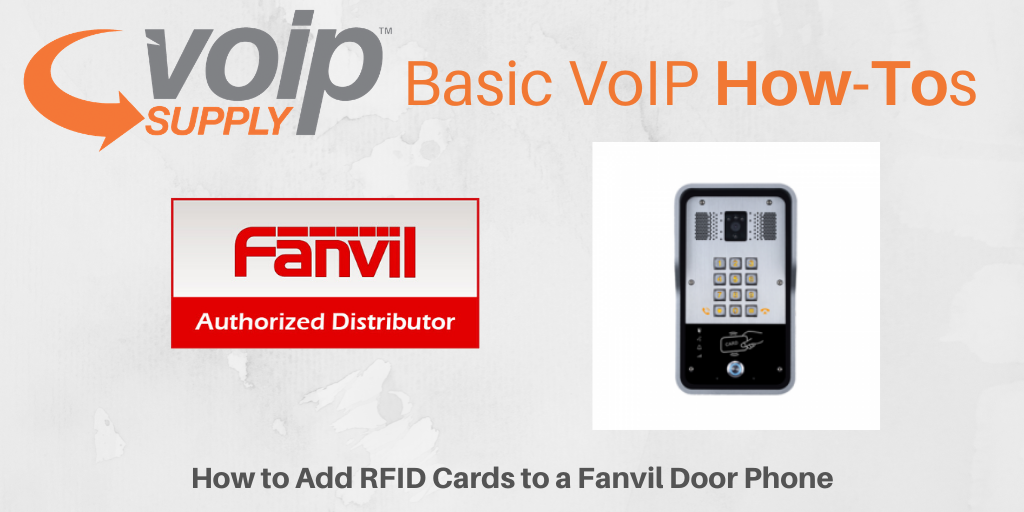 Fanvil's door phones add an extra layer of security to your facility. Their all-in-one door phones come with a unique feature set and flexible options. Today we are going to show you quickly how to add RFID cards to a Fanvil door phone under 10 minutes! Let's get started:
How to Add RFID Cards to a Fanvil Door Phone
Go to EGS Settings> Under "Card Reader Working Mode", select "Card Issuing" and click Apply.
Scan your RFID card to the card reader on the door phone
Go to EGS Access > You should see your card ID appear in the ID field. Here you can create access rules for the user of the card. Click Add when you are done.
Once you have added all the RFID cards, go back to the EGS Setting tab. Under Card Reading Working Mode > Change from Card Issuing to Normal and click Apply.
You are all set! Have you used Fnavil's RFID card feature on one of their door phones? How does this feature help your business? Share with us!