How to Change Configuration on the Poly CS540 VoIP Headset
Poly's headsets are popular for a reason! They are not just versatile for working and jogging, but they are also very comfortable to wear. Many of Poly's headsets come with multiple wearing styles. Today we are going to take Poly's CS540 as an example and show you how to configure it to the style you prefer. Let's get started: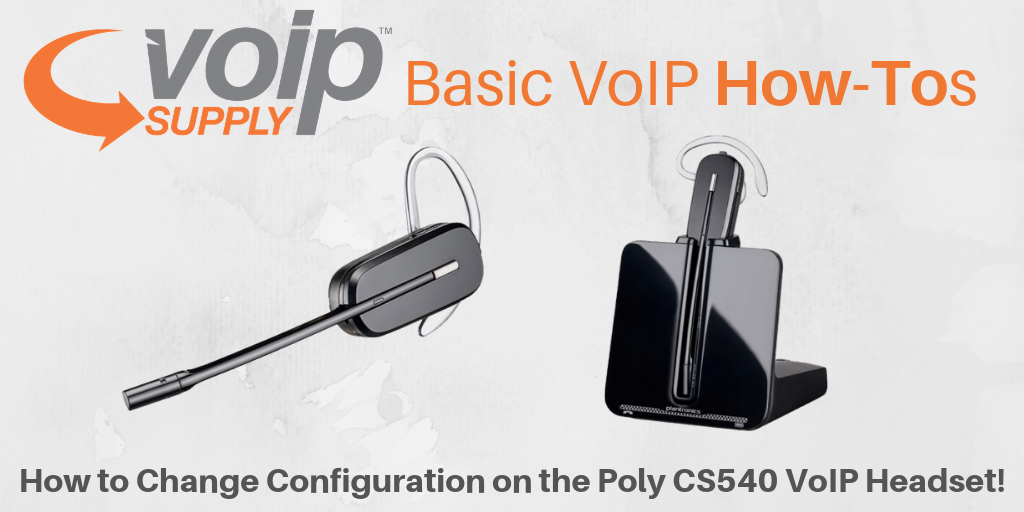 How to Change The Wearing Style on Your CS540 Headsets
The CS540 comes configured for your right ear with a pre-installed small ear tip and medium earloop. You can configure your headset for your left ear, install a different sized ear tip and earloop, or install the headband. Simply follow these steps:
Gently pull the ear tip from the headset. Rotate the earloop down 90°. NOTE You will feel resistance when rotating the earloop down; this is normal.
Remove the earloop from the headset. 

To wear the headset on the right ear but with a different size earloop or ear tip, select the size you want and reinstall in reverse order as shown. Be sure the notch in the ear tip faces the microphone.
Are you using one of these Poly headsets? How is your experience? If you'd like to learn more about this headset, check out the user guide on our product page or call one of our VoIP experts at 1-800-398-8647!