How to Change Poly VVX D230 Dect Region back to US when Pairing Handsets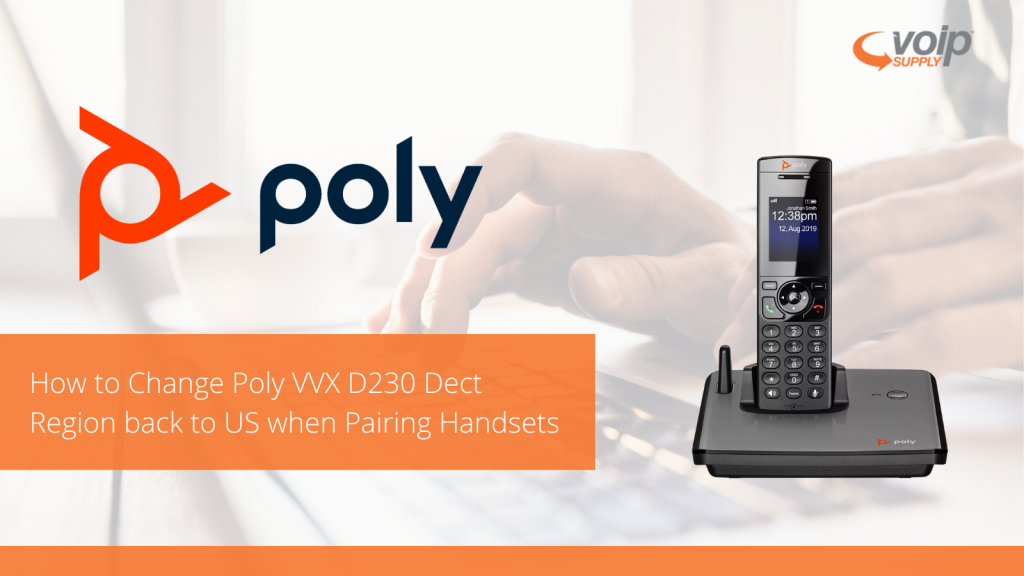 VoIP Supply's Customer Experience Manager noticed a recurring issue that customers were bringing to her and her team's attention regarding their Poly VVX D230 headsets and how the handsets were unable to pair to the base because the region changed from the US to the EU. 
One case that was brought to our attention involved a customer who had two Poly VVX D230s. After upgrading the firmware with the pre-programmed Centurylink provision, the base region was changed from US to EU and it was not possible to register the handsets that are from the US region.
The handset was unable to pair to the base because the base began registering as EU. This was not a European base, it was North American, so the customer was confused and assumed it was defective.
After some research by our Customer Experience Manager, and consulting with our VoIP Team, she discovered that there was a bug in Poly's firmware that was making this happen. Additional research from our Team through Poly showed that firmware must be updated to Firmware version 7.1.3 on these Poly VVX D230 headsets. 
Our VoIP Team  put together a series of steps that the user can follow in order to change the DECT region back to its original US region:
Customer reports the problem and provides the MAC address of the device, and the DECT region the device is supposed to be in.
Poly confirms that the region change is due to EEPROM corruption, based on the RFPI being 00xxxx2220.
Customer provides the original, valid RFPI if possible. The information is not on the product label, but it would be in old syslog's if they exist.
If the original, valid RFPI is not available, Poly contacts ODM manufactory to look up their production record based on the MAC address.
Poly engineering provides a special FW containing a recovery table with a newly added entry with the MAC and RFPI of the device in question.
Customer updates to this special FW, and the region and RFPI of the matching device will be restored.
Customer updates back to their normal GA firmware.
Firmware version 7.1.3 has a permanent fix, customers should update to it after applying the Hot Fix.
Do you have thoughts on this issue and this solution, or have similar experiences you'd like to share? Please leave a comment below.