How to Configure Fanvil's X2P Phones Manually
Fanvil's X2P IP Phone is one of the most popular IP phones for call center environments. The X2P comes with an innovative design, high performance, and product efficiency.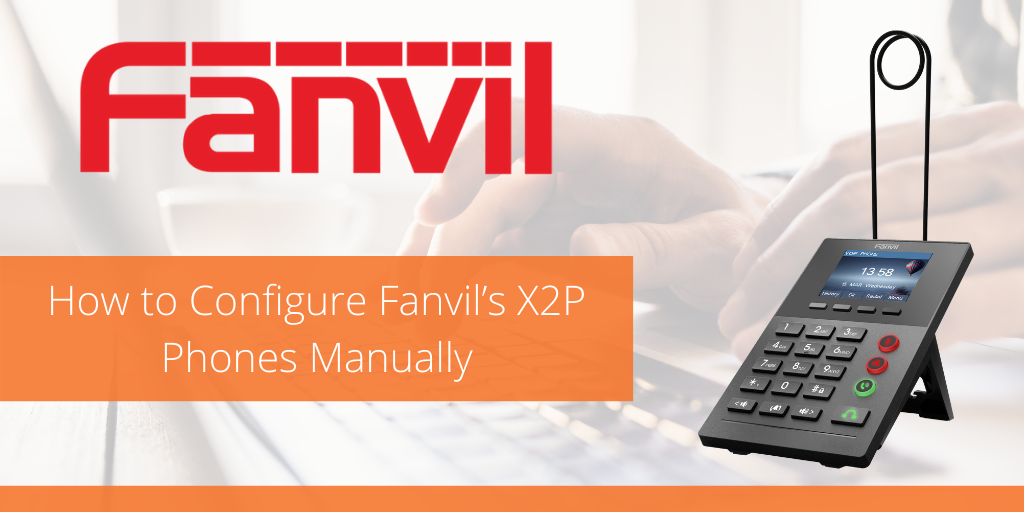 Before your X2P can provide telephony service, at least one line must be configured on it. The line configuration stores the service provider and the account information used for registration and authentication. When your X2P is configured, it will be able to register the device to your service provider with the right address and authentication. Let's take a quick look at how this can be done!
How to Manually Configure a Line on Fanvil X2P IP Phone
To configure a line on your Fanvil X2P IP Phone, simply follow these steps:
Open the line configuration screen through the soft-menu button: Menu > Settings > Advanced Settings
Enter the correct PIN code to enter advanced settings to edit line configuration. (The default PIN is 123)
Enter Accounts > SIP1 / SIP2 > Basic Settings
See parameters and screens below, see all of them in the user manual here.
There you have it! Are you ready to learn more about the X2P? Visit our product page or call one of our VoIP experts today at 1-800-398-8647 to learn more!