How to Configure Fanvil's X6 IP Phone on the 3CX Server
Fanvil's IP phones are not just known for its high quality and affordable price, but also its ease of use! Configuring a Fanvil IP phone only takes a few minutes and you are ready to roll. Today we will take the X6 SIP phone as an example and show you how easy and quick the configuration can be done. Let's get to it: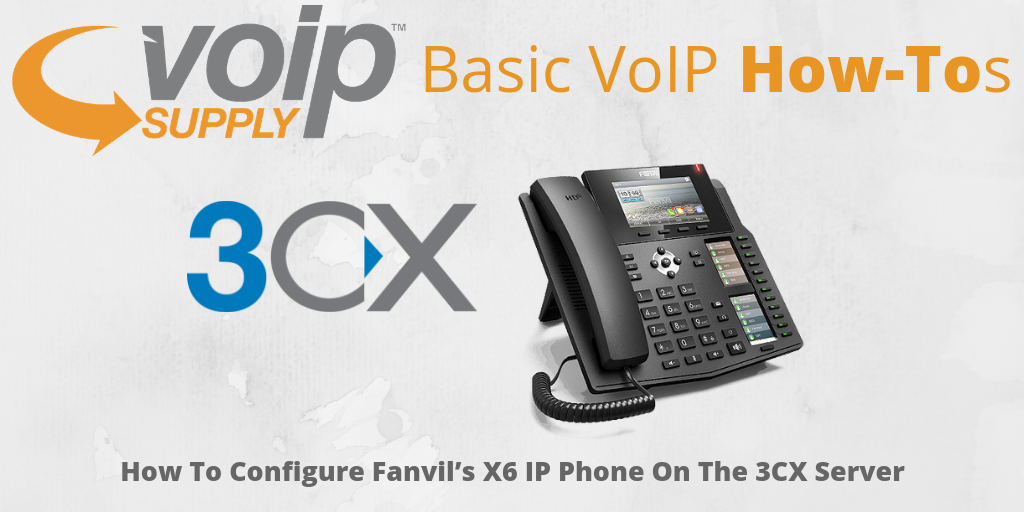 How to Configure Fanvil's X6 IP phone
On the web interface of the 3CX server, select "Settings" > "Network"

Click "Ports" tab to check your SIP port used by PBX. You will need this SIP port number to configure SIP accounts for your IP phone

Go to "Extensions"> Click "Add" to create a new extension and click "OK"

On your X6 IP phone, click "Menu" >"Status" to get your IP address

On the web interface of your X6, enter the IP address

Select "Line"> "SIP" tab, enter your server address

Now go back to the 3CX server web interface, copy your Authentication ID and Password

Paste the information from 3CX server to your X6's web interface. (Authentication User and Authentication Password)

Enter your User name and Display name

Enter Proxy Server Port, this is your SIP port number used by PBX (we got this number from step 2)

Select "Activate"> "Apply"

You are all set!
Did you successfully configure your Fanvil IP phones? What's your experience? Share with us in the comments below! If you have more questions about the X6 VoIP phone, click here to download the user manual or visit our website for more information.