How to Connect Poly (Plantronics) Voyager 6200 Headset to a PC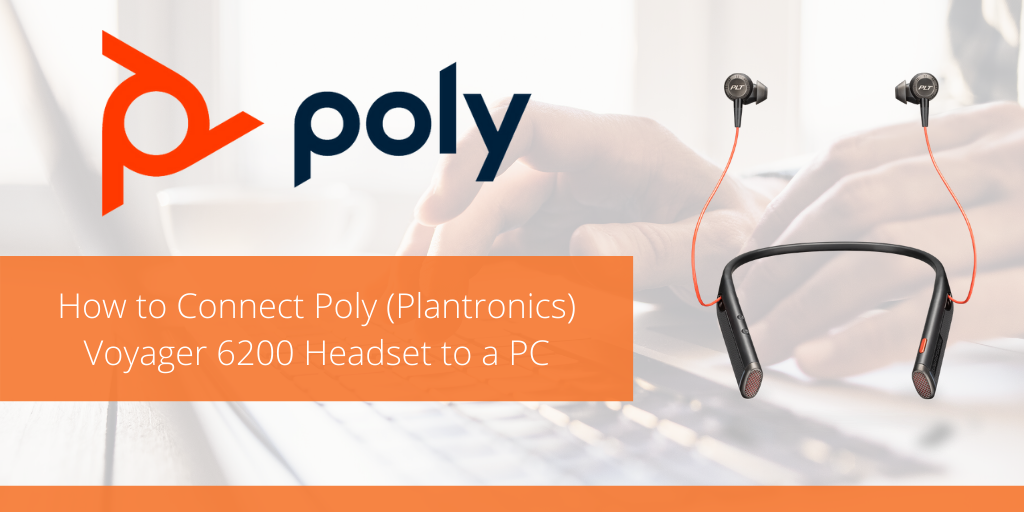 Are you having trouble connecting your Poly Voyager 6200 headset to your computer? Check out this quick guide:
Your headset should come with a USB adapter (dongle). This dongle is pre-paired to your headset already. When you are ready to connect your VoIP headset to your PC, follow these steps:
Turn on your Voyager 6200 headset and plug the dongle into your laptop or PC.
The USB dongle will then flash blue and turn solid blue. This means your headset is successfully connected to the USB adapter.
Now from your headset, you should hear "PC connected" which indicates the connection has been established!
What does the blue light mean now? When you are on a call, your USB adapter will flash blue; when you are off from the call, the adapter will turn back to solid blue. That's it!
Have you successfully connected your headset to a PC? If you need more support, submit a ticket here, and our team will be happy to help!