How to Perform a Factory Reset on OBi302 VoIP Adapter
Poly OBi302 is a quality, 2 port Analog Telephone Adapter (ATA) that allows users to use their existing analog phones or fax machines to make calls using the internet.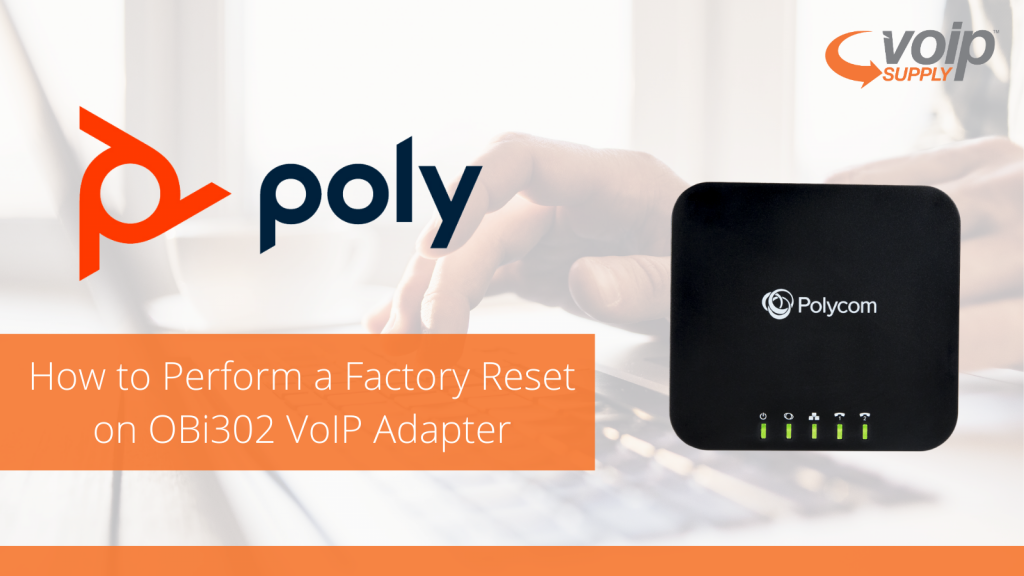 We receive questions about the OBi302 Adapter frequently and would like to share the questions and answers with all of you who may need them. Today's we are going to show you how to factory reset your OBi302 ATA:
How to Factory Reset Poly's Obi302 ATA
Power on the OBi device.
Locate the Factory Reset button access hole on the bottom of the OBi device. It is a circular hole (a little larger than the others) just above and to the left of the Model ID on the product label.
Using a paper clip or similar instrument, depress the button inside the hole for 15 seconds.
The Power LED ashes red. Release the button and the OBi device is now reset to factory defaults. Note: A service provider may restrict some
Download our Poly OBi302 configuration guide here to learn more!
Visit our product page to learn more about the Poly OBi302 VoIP Adapter!