How to Reach Your 3CX Partner Target Webinar Recap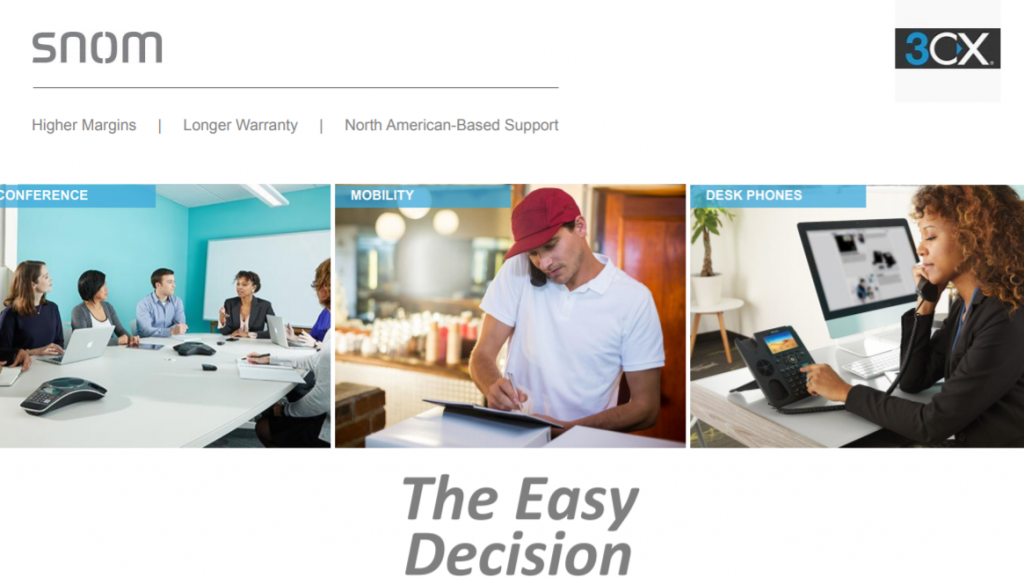 Did you miss our webinar with 3CX and Snom this month? Don't miss this recap post! During the webinar, Matt from 3CX explained how to reach your 3CX partner target and gave us great tips on how to boost your revenue. Let's take a closer look!

Why remain a 3CX partner?
Understanding your partner options and taking advantage of the program benefits is the first step to success. There are 6 main benefits you will receive: 
Access to 3CX Support
Free Marketing
Lead Referral
Preferential Rates on Peripheral Hardware
Increased Visibility
Discounts on RRP
Note that the 3CX partner program is measured annually on December 30th. A mid-year review is done on June 30th, by which date has reached 50% of your revenue target. If you do not reach your current partner target, you will be assigned the partner status that matches your half-year revenue in June.
4 Tips to Boost Your Revenue
Renew your maintenance
Renew annual subscriptions on time
Purchase multiple years at once
Upsell your existing customers
Download the presentation slides to learn more!
Sell Snom Phones with 3CX Phone System
Snom works perfectly with the 3CX platform to provide your customers with a high-quality communication system. Snom/VTech's advantages include the outstanding 3-year warranty, scalable SIP-based portfolio, extensive authorized network of distribution in North America and more. 
From desk phones and DECT phones to wireless conference phones, Snom has the most innovative and diverse portfolio for you.  
Download Snom's presentation slides here to learn more details!

Do you have any questions? Contact our team of VoIP experts at 1-800-398-8647 today!