How to Read the LED Status Indicator on the Konftel 70 Conference Phone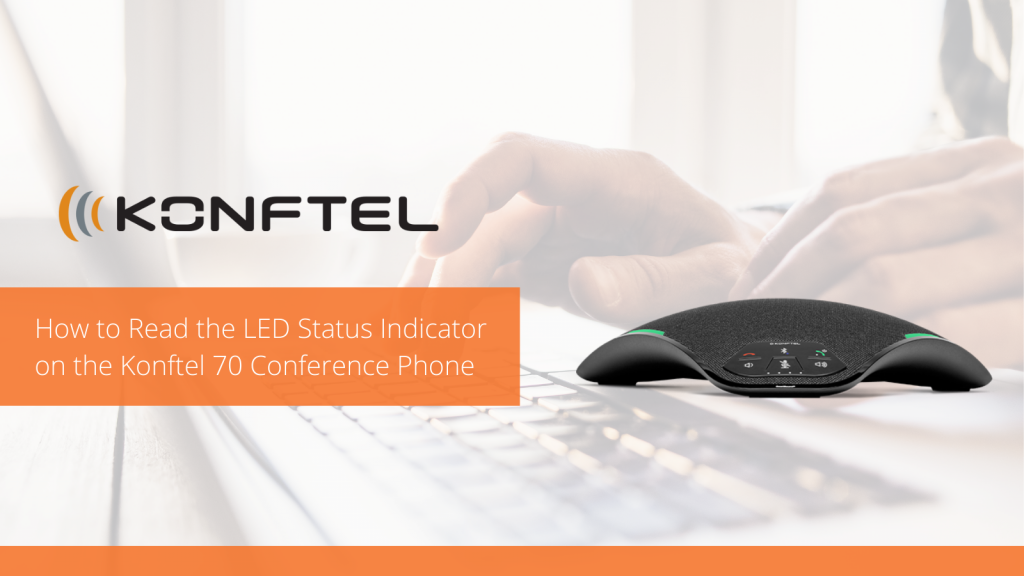 The Konftel 70 conference phone is popular for many reasons – It is portable, easy to use, adaptable, inexpensive, and it is appealing! One convenient feature the Konftel 70 offers is the LED status indicator, which tells you the call status, device modes, and more. Let us help you understand what each light means:
How to Read the LED Status Indicator on the Konftel 70
The LED status indicator shows you your call status, power connection, battery state and more. Here is a list of the lights and what each one indicates:
Steady Red – Microphones are on mute
Flashing Red – A call is on hold
Steady Green – A call is in progress
Flashing Green – An incoming call is ringing
Steady Blue – Call transfer to mobile phone or the music mode
LEDs off – The speakerphone is inactive
There are also two additional LED indicators located on:
Bluetooth logo on the front part of the device. When it shows steady blue color, it indicates Bluetooth standby, pairing and music modes, and manual reconnect.
Off Hook touch button. It shows the power is on in the idle and standby modes and during the active usage. When the white LED light is off, the device is in the hibernate mode
There you have it! Visit our product page to learn more about the Konftel 70 or simply give us a call at -1800-398-8647 to get more information!