How to Set Up the Fanvil X4 SIP Phone
Configuring your IP phone with correct network configurations is the first step to get your Fanvil X4 SIP phone ready to work.
At least one of the lines must be configured with an IP telephony service. Let us walk you through the process: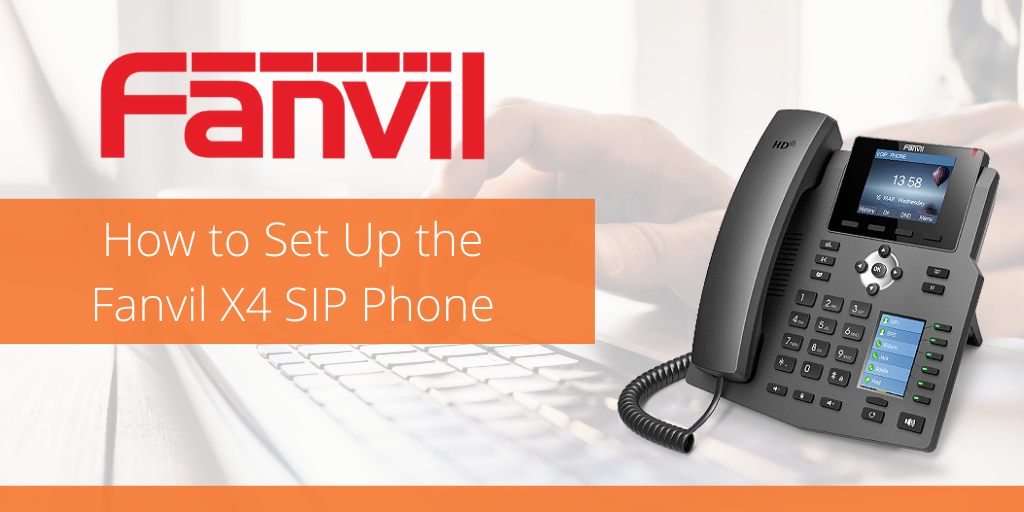 How to Configure Network Parameters on Fanvil X4 IP Phone
The X4 SIP phone relies on an IP network connection to provide service. To enable the device, the network parameters must be configured properly first.
Follow these steps to configure network parameters
Open the network configuration screen: soft-menu [Menu] > [Settings] > [Advanced Settings] > [Network] > [Network Settings]
Choose an IP configuration mode. There are three options:

Dynamic Host Configuration Protocol (DHCP) – This is the automatic configuration mode by getting network configurations from a DHCP server.
Static IP Configuration – This option allows the user to configure each IP parameters manually
PPPoE (Default mode) – This option is often used by users who connect the device to a broadband modem or router. You need to configure the username and password provided by your service provider.
How to Configure Lines on Fanvil X4 IP Phone
At least one line must be configured to be able to provide a telephony service. To configure a line manually, simply follow these steps:
Open the line configuration screen: soft-menu button [Menu] >[Settings]> [Advanced Settings]>  [Accounts] > [SIP1] / [SIP2] / [SIP3] / [SIP4] -> [Basic Settings] 
Enter the correct PIN code to edit line configuration. (The default PIN is 123)
Are you ready for your first call? Read more in the Fanvil X4 user manual and our product page!