How to Share the Spectralink 8400 Series Handsets with Multiple Users
Once upon a time, our workspace and phone defined us; now, things are changing! More and more companies have jumped on the hot-desking trend where the workers are able to choose where they want to sit and which phone they desire to use in the office in search of better work efficiency and productivity.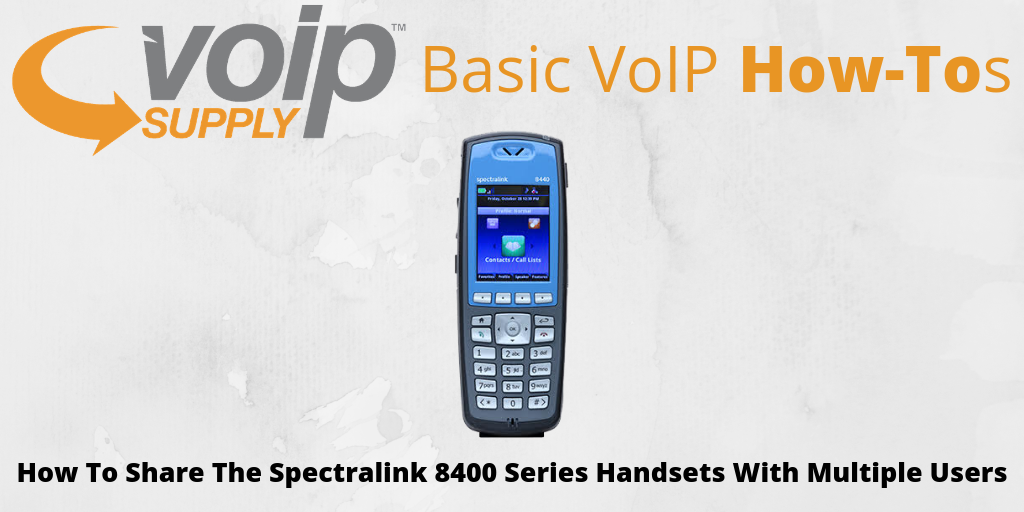 Thanks to Spectralink's handset sharing feature, your workers can share their devices easily too! Let's dive in to see how it works:
How many users can share one Spectralink 8400 Series handset?
Once the user profiles are deployed, one Spectralink 8400 series handset can be shared by any number of users!
How do I access my personalized telephony features on the Spectralink 8400 phone?
You will need to turn on your Spectralink 8400 handset and log in to access your custom settings, call lists, and other telephony features. It's fairly easy:
From the Home screen, press the

Features

soft key

Select

Login

Enter your username and password in the fields

Use the

Encoding

soft key for character entry variations
How do I log out my Spectralink 8400 phone?
Keep the habit of logging out whenever you finish using your VoIP phone for the day! So that no one else can peek at or alter your personal information. Simply follow these two steps to log out:
From the Home screen, press the

Features

soft key

Select

Logout
If you have any trouble locating the keys mentioned above, please contact your system administrator. Are you hot-desking with your co-workers? How does that work out for you? Share in the comment below with us!
Want to learn more about the 8400 series? Check out the quick start guide here or visit the product page.