Is Your Church Looking To Upgrade Their Phone System?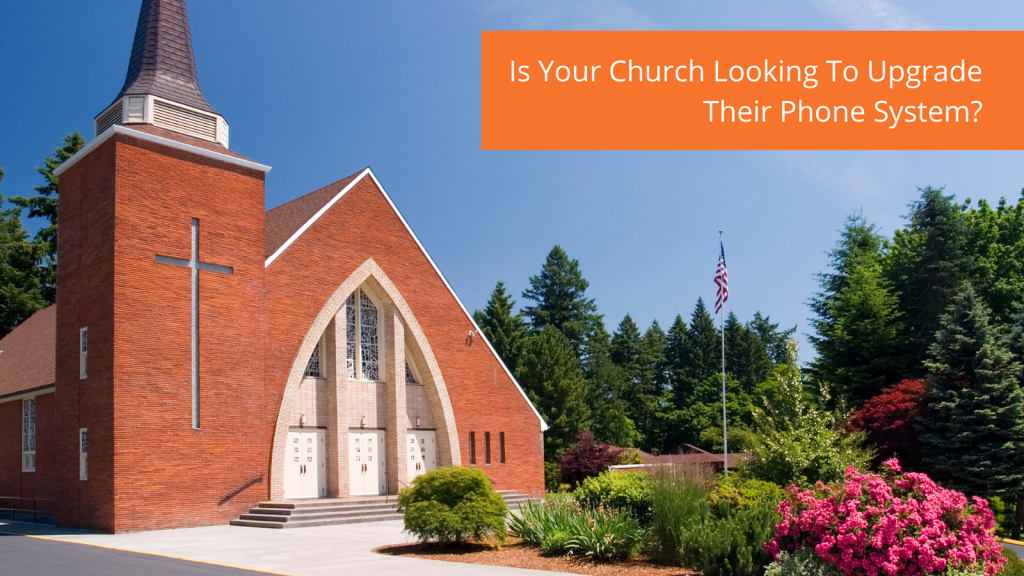 Is your church looking to upgrade their phone system? We have many customers and potential clients with similar needs and requirements, so we wanted to address some of the questions they are asking and show you how we can help! 
How difficult is it to upgrade to hosted VoIP services if we are currently using POTS lines? 
Our legacy PBX/Keyset phone system is end-of-life, are we still supported? Do we currently pay maintenance on it?
Will we save money?
Do we need more Bandwidth for other church applications like IT, phones, live-streaming services, & online giving?
I am going to address these questions here and also explain what some of this means so that when you update your system, you'll feel comfortable asking the right questions and know where to go if you need help.
What are POTS lines? POTS stands for Plain Old Telephone Service, which is the traditional phone line that relies on physical copper wire to deliver service. Many businesses still have and use these lines, however, with technology rapidly changing, the increasing costs to maintain these lines are forcing POTS users to move away from them.
But don't panic! You don't need to replace your existing POTS lines and fax lines if it's not within your budget. One popular option is to convert (port) those lines over to LTE (your internet connection) and officially welcome yourself to the land of VoIP! Oh yeah, and just by doing this, you will most likely save money too!
Alright, now that we have this sorted out let's talk about service options. Many churches are now using hosted service providers to run their communications systems, and this can help in many ways. For example, if you don't have a dedicated IT professional or maybe just have a 'tech-savvy' volunteer, they would now have the support of a team of people to help ensure the phone/communication system is working properly. Or maybe your church has a school and you are looking to combine those systems into one, this is very easily managed through a hosted solution, with the setup of one or multiple auto attendants in the cloud being managed easily through a dashboard or your team of experts with our great partners. This also makes scalability for your church staff or school very simple. There are a lot of hosted service options available with a lot of bells and whistles that you may or may not need, which makes working with a partner like VoIP Supply really important. You can rely on our experts as an extension of your team to get you what you need. Remote and mobile applications have become more important to pastoral staff, especially post covid year.
Some of the customers we work with have implemented VoIP but are using an on-prem PBX, and like all things, these legacy PBXs become outdated and sometimes are no longer manufactured. Again, if you fall into this category, don't panic! This happens a lot and the most important thing is to check (or have your system administrator check) the platform and software version that is running on the PBX. You might have to do a little homework here and check to see if the software you are running is still supported. If not, then that's a good indicator that you are missing out on new features, security patch updates and maybe even cost savings. If you need help evaluating your PBX reach out to us and we would be happy to take a look and possibly recommend either a replacement or even a hybrid solution! 
Let's talk about Online live streaming and Online Giving quickly. It is a known fact that the younger generation and families will be more likely to check your church out Online first before they visit with their kids. They will check out the staff, perhaps the Worship and flow of the service, and maybe even a sermon by the pastor before they set foot in the door. We can also assist in working with your bandwidth provider to ensure you have what you need in these areas as well.
Lastly, let's talk more about cost savings! As mentioned earlier, simply migrating away from those old POTS lines is going to save you money right off the bat. Many of our customers only need a couple of lines but may want phones in different locations. A nice value add of a VoIP solution is that you are able to only pay for what you need, so you can have many phones and just a couple of lines. Another nice value add is that many VoIP Service providers offer mobile apps so you can receive calls from wherever you are! If you're on a mission trip but would still like to be available this is possible through a mobile application. Earlier on we also talked about additional features, and depending on who you choose to go with, there can be a lot. So make sure you ask to avoid paying for features you don't actually need!
Another thing to look out for is taxes and fees. Not all providers will put those into a proposal, so asking those questions before signing can help ensure you are also picking the right partner.
VoIP Supply has been in the business since 2002, so I encourage you to reach out to us to evaluate your current solution. We are here to help! You can comment below on this post, follow this link to submit a form for a free consultation or our favorite call us at 800-398-8647!