Jabra Engage 50 – Did You Know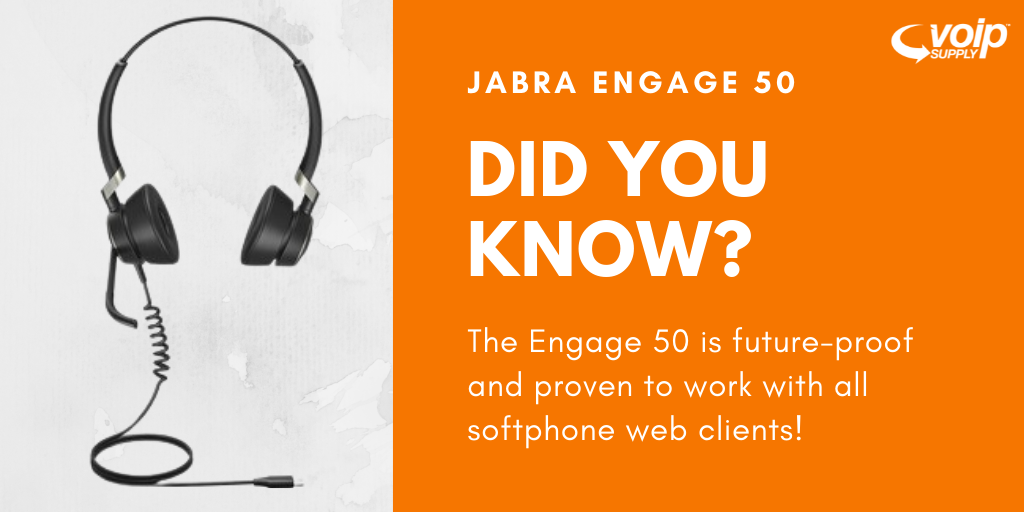 Did you know that the Jabra Engage 50 headsets are compatible with all softphone web clients? This headset is ideal for call centers and I can personally say the sound and audio on this headset is superb! 
These headsets were built with a robust chip that allows for advanced functions, such as call analytics. Some other key features of this headset are that it has a 3-microphone system that helps to filter out background noises and breathing sounds. I really like the multi-color status lights on both earcups on the stereo version because no matter which direction you come from, people can see if I am on a call. What's even cooler about this feature is that you can actually customize the busylight for specific needs.
Whether you are using this headset with an on-prem or cloud-based solution, you can be assured that it will work!
Have you had a chance to try out the Jabra Engage 50 series? What do you think? If you have additional questions about this headset or any Jabra products, leave a comment below or call us at 800-398-8647!