Key Features of Hosted and On-Site Phone Systems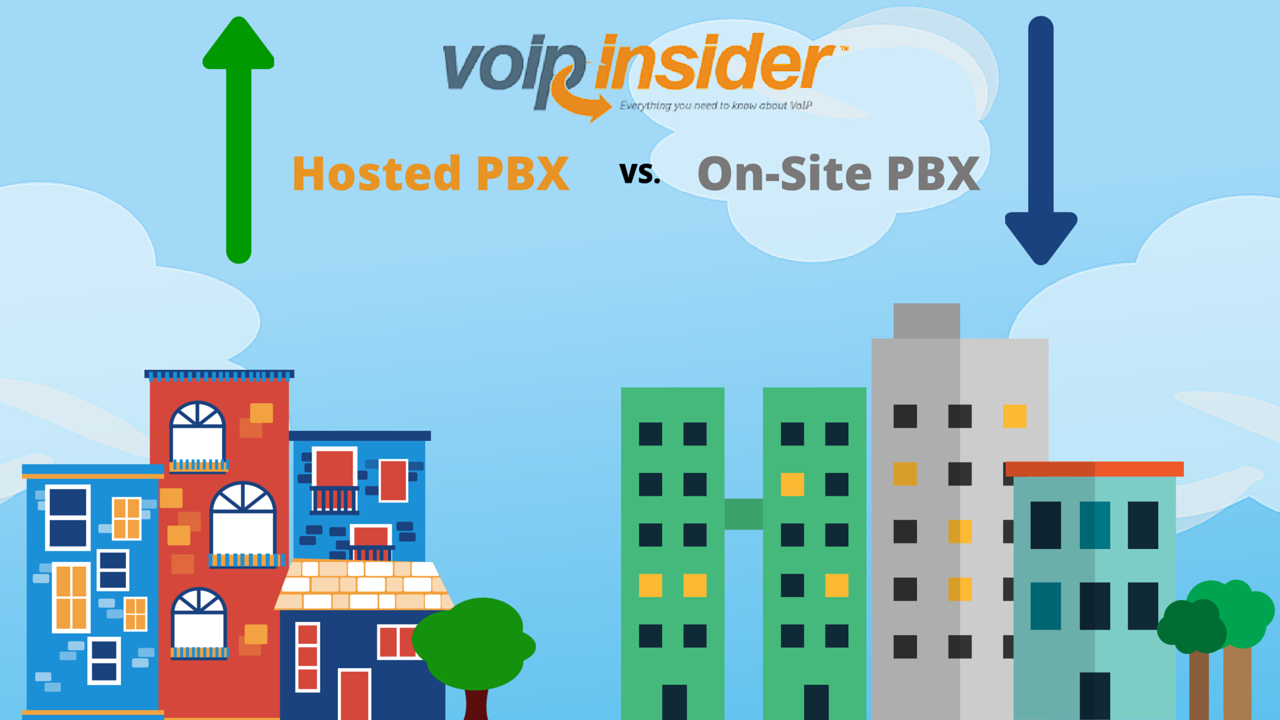 When choosing VoIP service you have two different options either an on-site system (SIP Trunks) or a Cloud Phone System (Hosted PBX).
With an on-site phone system we recommend you have someone or a group of people to manage the system. All setup and configuration will be handled by your team of experts in your office. The upfront costs are increased with the need for hardware, but your monthly recurring costs are greatly reduced with the removal of traditional phone lines.
Key Features:
On-site Phone System – SIP Trunking:
Save on costs (most SIP Trunking channels are less than HALF the cost of traditional phone lines)
No long distance charges in the Domestic US
Flexibility to own numbers based all over the country (and in some cases world), and have them terminate to the same central location or main office
Quickly and easily add numbers & capacity
Key Features:
Cloud Phone System – Hosted PBX:
With a Cloud Phone System you can reap the benefits of VoIP, but not have to struggle with technical and setup issues. You're able to afford high hardware costs and manage your phone system from inside and outside the office.
No Hardware Failures
No Maintaining the Server (Power, cooling, server space, etc)
Assistance with configuring features
Automatic Phone set up
If Internet goes down in office, PBX still answering and routing calls
If Power goes out in office, PBX still answering and routing calls
Automatic failover to cell phones if devices go offline
The VoIP and telecommunications world has been known for its acronyms and different names for the same product/feature. Here are just some of the different ways I have seen Cloud Phone System titled:
Hosted PBX
Hosted VoIP
Cloud VoIP System
Cloud PBX
Hosted Cloud Phone System
Virtual PBX
If you're interested in learning more about VoIP Service please contact us at 1-800-398-8647 or [email protected]