Poly Studio X Series and Poly G7500 Became the First Zoom Rooms Appliances to Receive Zoom Certification
Poly announced today that their Poly Studio X30 and X50 and the Poly G7500 video conferencing system are now the first Zoom Rooms Appliances to receive Zoom certification.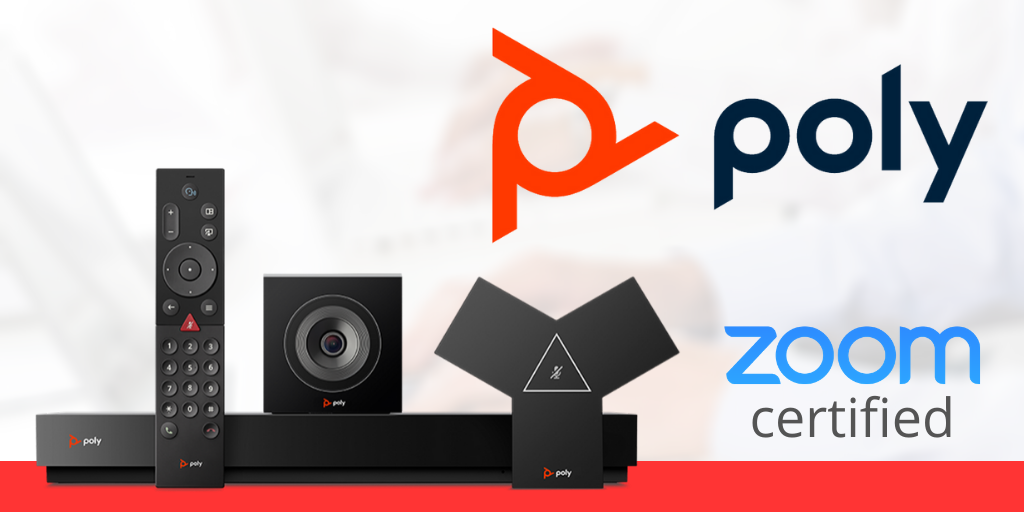 The First Android-based Appliances Managed Via Zoom Device Management
The Poly Studio X30, X50, and G7500 video conferencing devices are the first Android-based appliances that are fully managed via Zoom Device Management (ZDM). These devices meet Zoom's standards for audio and video quality and they combine a full Zoom Rooms experience with Poly's audio and video technologies, including NoiseBlackAI and Acoustic Fence. 
Purpose-Built & Secure Native Solutions for Zoom 
As of today, Poly is the only provider with native video, voice and headset solutions that are purpose-built for Zoom Rooms, Zoom Meetings, and Zoom phone.
These Zoom Rooms Appliances are also developed with security in mind with a hardened operating system, secure update distribution, and third-party testing to put users' minds at ease. 
"Zoom is committed to consistently delivering a high-quality experience for all use cases and as the first Zoom Rooms Appliances to receive Zoom certification, the Poly Studio X family and G7500 will help ensure meetings are seamless and secure" – Jeff Smith from Zoom Video Communications, Inc. 
We are excited to hear about this new certification from Poly! We are looking forward to seeing how these Zoom Rooms Appliances take our customers' communications onto the next level.