With Microsoft WPC 2013 in full swing this week in Houston, Texas it wouldn't be surprising to see quite a few Lync product announcements coming out and Polycom has duly obliged. Today Polycom announced the release of two new Lync video conferencing units and Lync qualification for their VVX Business Media phones.
According to the press release the new Polycom CX5500 and Polycom CX5100 are "the industry's first 360-degree, panoramic 1080p HD video collaboration solutions custom-built for Microsoft Lync 2013." Additionally each model supports 30 frames per second, Polycom HD Voice and USB connectivity allowing them to be connected to a computer. The main difference between the two models so far seems to be the ability of the CX5500 to double as a SIP conference phone.
The 360 degree panoramic ability of these two new Polycom models allows them to be placed in the center of a table helping to enable "natural conversation that addresses the need to collaborate and engage simultaneously with those in the room (around the table) and other participants who are remote."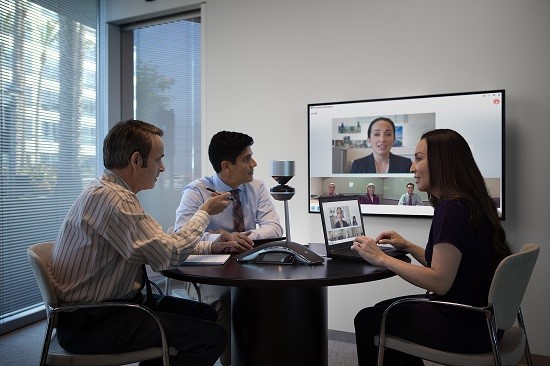 While Polycom already has the CX5000, which offers 360-degree panoramic view, it only offers 720p HD and was not designed specifically for Lync 2013. The new models are being positioned as the successors to the CX5000 and fall more in line with the styling that has been seen with the Polycom SoundStation Connect and the Polycom Group Series.
Pricing hasn't been announced for either model but should be available shortly seeing that the Polycom CX5100 is scheduled to be released in September and the Polycom CX5500 to follow sometime in Q4.
In addition to the release of the new models Polycom also announced that it had earned Lync 2013 qualifications for the Polycom VVX 300, VVX 310, VVX 400 and VVX410. Announced in Q1 of this year, these Polycom VVX models were positioned as the entry and mid-range models in the VVX line. Through a software update, Polycom UC Software v 5.0, these and other VVX Business media phones will have "new features including improved call management such as call park or call transfer; and the ability to search address book contacts" in Lync environments.
Polycom UC Software v 5.0 is currently slated for an August release.