Polycom Has Released a New Series of VVX SIP Phones and and a set of new cloud service certifications!
After being acquired by Plantronics earlier in July of 2018, Polycom Inc. has recently announced the release of their new VVX series of business IP phones! This new portfolio includes the VVX 150, VVX 250, VVX 350, and VVX 450 business phones.
Polycom's New VVX Business SIP Phones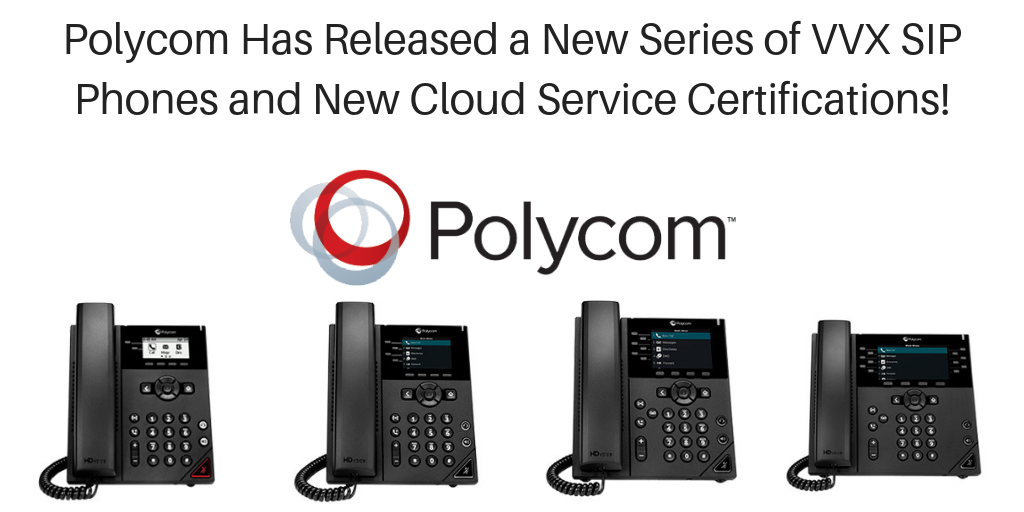 All four of these models feature Polycom HD Voice and Polycom Acoustic Fence, color LCD, modern design, easy deployment options, and USB, and Gig ports. Designed to meet all budgets and communication needs, the new VVX series also supports the industry's most popular Open SIP software features and integrates with over 60 call control platforms worldwide.
Polycom Device Management Service for Service Providers (PDMS-SP)
Polycom also announced that they are now beginning to certify VoIP service providers on their new cloud service, PDMS-SP. The PDMS-SP is designed to help partners better manage complexity, increase profitability, and enhance customer satisfaction.
Service providers are able to manage, monitor, and measure the growing complexity of audio devices in organizations easily through Polycom's cloud service. An API is expected to be released to allow providers to customize the services and analytics they need from Polycom audio devices used by each customer into their portals.
We are excited about the new releases from Polycom and are expecting to see more customers and partners benefit from the new portfolio and service!