Poly's VVX x50 Series OBi Edition Becomes the First Certified IP phones for Google Voice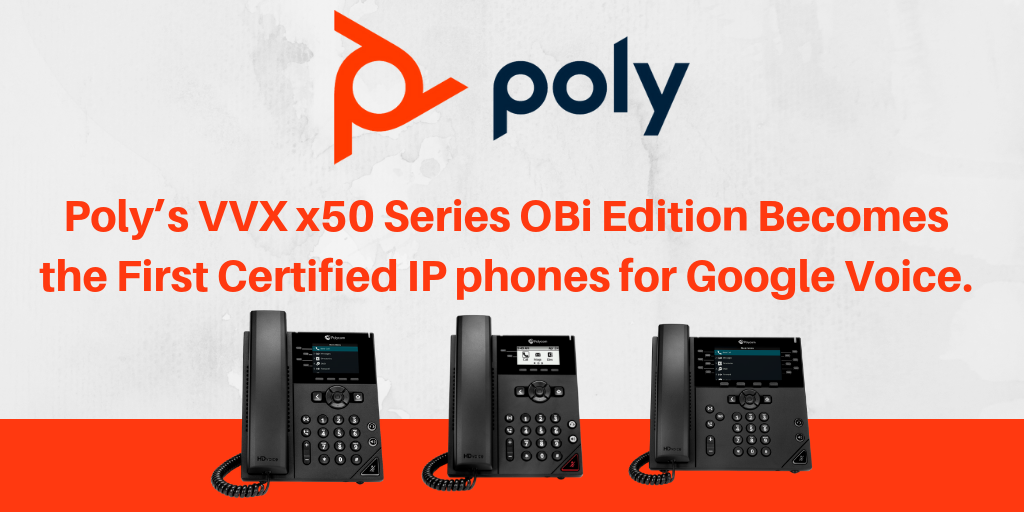 Plantronics, Inc. (now Poly), a global communications company, announced that their x50 Series (including VVX250, 350, and 450) OBi edition IP phones are now certified for Google Voice.
These are the first certified IP phones for Google Voice for G Suit as a result of the new partnership between Poly and Google Cloud. The VVX x50 Series OBi Edition phones are available now and will be interoperable with Google Voice in select countries.
"We are thrilled to partner with Google to help G Suite customers enable the best communication experiences to further reduce communications complexity," said Laura Marx, vice president, global alliance and partner marketing at Poly. "VVX x50 Series OBi Edition desk phones are fully integrated with Google Voice so they just work and live up to the standards of a professional-sounding call no matter the distraction, complexity or distance customers may be up against."
To learn more about the VVX x50 Series OBi edition, visit our website or contact one of our VoIP consultants at 1-800-398-8647 today!