[Q&A] Microsoft Teams Speakerphones Vs. Laptop Built-In Speakers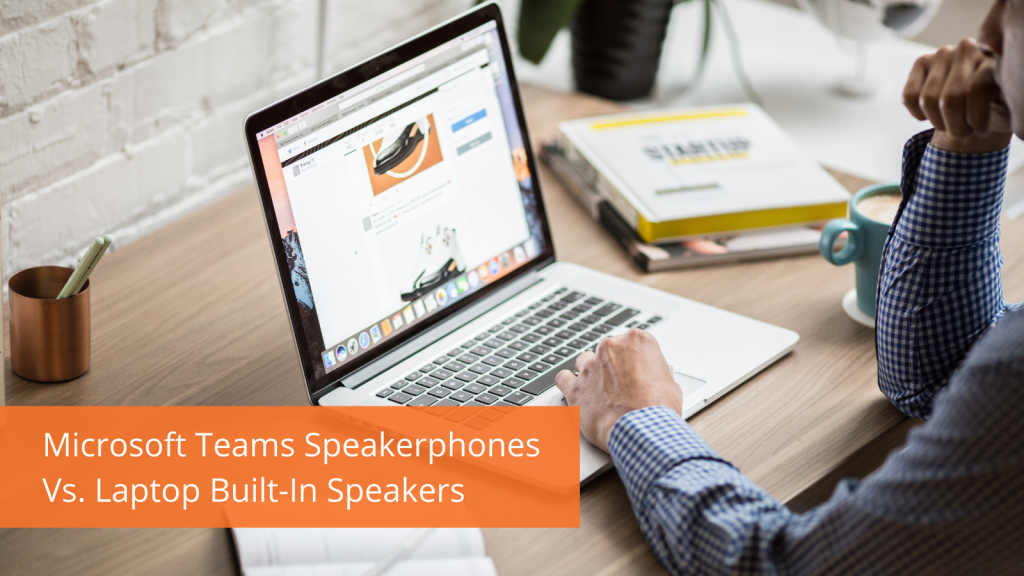 Q: Why do I need an extra speakerphone when my laptop has built-in speakers and mic already?
A: It's all about quality and reliability! For professionals who need to join important meetings or make simultaneous conversations efficiently, your existing computer built-in speakers might just not be enough! Let us break this down for you:
What are the benefits of using a Certified Microsoft Teams Speakerphone?
Professional Sound Quality
Don't miss out on the best sound quality! With a right speakerphone, you are able to instantly turn any home office workspace into a professional conference room. Simply plug in a USB cable and start enjoying the best sound quality. These dedicated speakerphones will also help you reduce surrounding noise during important meetings.
Fully Compatible with Microsoft Teams & Zoom
If you are using Microsoft Teams or Zoom, choosing a certified speakerphone will streamline your call experience. Some certified speakerphones even have a dedicated Microsoft Teams button!
& Easy Call Controls
While your computer comes with built-in speakers, they are not as reliable as the plug-in USB speakerphone, in terms of audio quality, easy call controls, and clear status indicators.
To get you started – Here are a couple popular speakerphone options available:
Poly Sync 10 – NEW!
The Sync 10 has an integrated MS Teams button and an intuitive user interface for maximum productivity and ease of use. Designed for huddle spaces and home offices, this device comes with two-mic steerable array that reduces surrounding noise.
Reliable, enterprise-grade hi-fi audio and power amplifier for calls and for music.
Makes simultaneous conversations a breeze with full duplex audio.
Stay in control with easy-to-use, touch-sensitive controls, and clear LED indicators.
Easy-to-spot call status, with clear, bright status lightbar.
The Jabra SPEAK 510 MS is another great option that's optimized for Microsoft Teams. It has wideband, an omnidirectional mic, and Bluetooth and USB connectivity for use with a PC, smartphone, or tablet.
USB and 3.0 Bluetooth connectivity
Hifi|Wideband and Digital Signal Processing
Mute function
Omni Directional/noise filter microphone
Up to 15 hours talk time
USB Charging
Battery Status Indicator
Visit our website to see more Microsoft Teams certified speakerphons and Zoom certified devices!