Q&A: What to Look for When Choosing a VoIP Phone Solution for Warehouses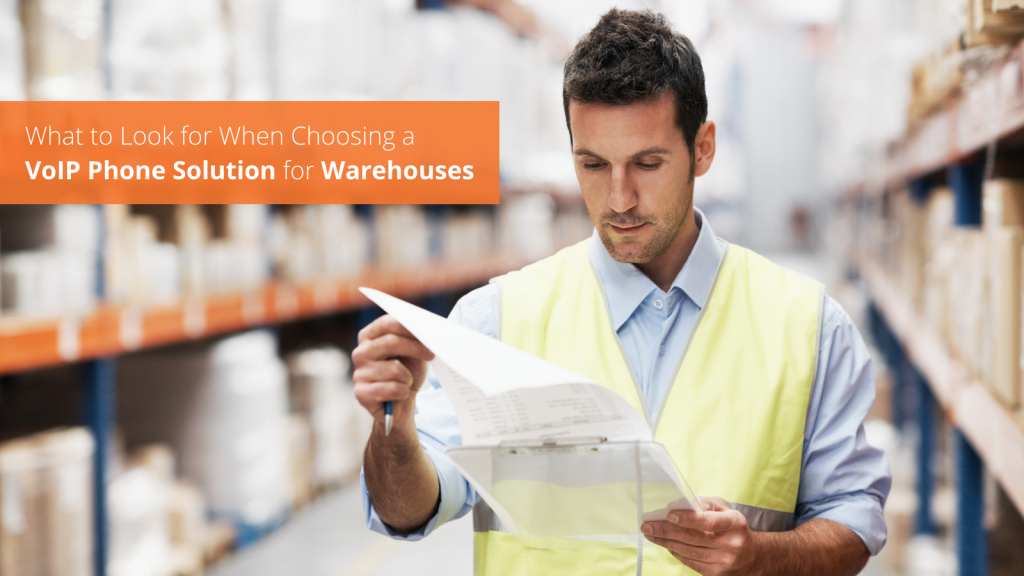 Q: Our warehouse centers are looking for the right VoIP phone solution that can fit our open spaces spanning several floors and multiple locations. What should we be looking for?
A: Setting up stable connections in your warehouse is the key. All-sized warehouse centers can benefit from VoIP and DECT phone solutions. You want to look for a solution that gives you high stable connections so you can enhance mobility, efficiency and productivity while reducing workplace hazards!
Need some recommendations? Check out these DECT solutions below! They are quick and easy to deploy, durable for tough environments, and they offer expansive coverage and reliable connection between floors and multiple buildings.
Choosing the right VoIP solution for your warehouses is not an easy task and we are here to help! Give our VoIP experts a call at 1-800-398-8647 and we will be happy to help you find the right solution.