Refresh Line of Refurbished VoIP Phones: Quality, Durability, Cost Savings
As Senior Product Marketing Specialist at VoIP Supply, I manage a large part of the products that are on our website and have close contact with top VoIP Phone manufacturers on a regular basis. I also have great communication with our inside sales team who are constantly on the phones meeting the needs of our customers.
This combination makes me well aware of 1. What customers are seeking in an IP phone and 2. What makes a great VoIP phone. That is why I'm a proud ambassador of our Refresh product line of refurbished products. I know that it offers top quality phones with features and durability that customers want, and with the added bonus of a less-than-market-value price tag. If you ask me, that's a triple win!
Oh, and don't let me forget that Refresh products come with a full six month warranty to secure your purchase because we stand behind our Refresh line.
This month, I want to share with you my top three Refresh VoIP phones. These are some of our top selling refurbished phones currently in stock.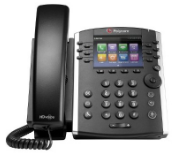 The VVX 410 features 12 lines and High Definition (HD) voice. This is a Gigabit device for the professional worker who could benefit from Unified Communications (UC) features and integration with third-party productivity  applications.
Quick Features:
12 Line appearances

Polycom HD Voice

3.5″ (320×240) Backlit Color LCD

Dual Gigabit RJ45 Ports

RJ9 headset port

Built-in auto sensing IEEE 802.3 af Power over Ethernet

Optional 48V DC power supply (not included)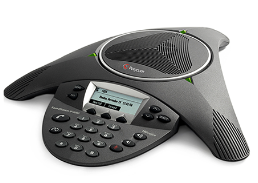 The IP6000 conference phone is the conference phone for small or midsize conference rooms. Echo cancellation with full-duplex technology and automatic gain control that automatically adjusts the microphones sensitivity are just a few of the features that make this conference phone stand out from the rest.
Quick Features:
Polycom HD Voice for high-fidelity calls at up to 14 kHz

Polycom's patented Acoustic Clarity Technology

12-foot microphone pickup

Strong, robust SIP software – leveraging the most advanced SIP endpoint software in the industry, with advanced call handling, security, and provisioning features

Robust interoperability – compatible with a broad array of SIP call platforms

High-resolution display – enables robust call information and multi-language support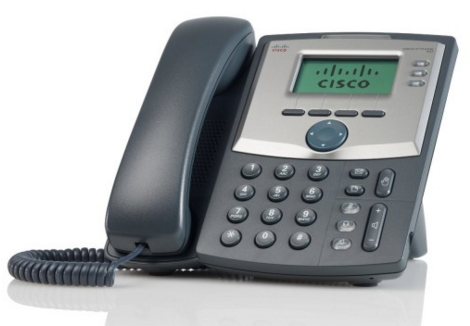 The Cisco SP 303 is a basic IP phone for the common uses. It would not surprise me if you have seen this phone in the common areas of a hospital or office. This is a three line desktop phone that is interoperable with a large list service providers and IP telephony leaders.
Quick Features:
3-line business-class IP phone

Connects directly to an Internet telephone service provider or to an IP private branch exchange (PBX)

Dual switched Ethernet ports, speakerphone, caller ID, call hold, conferencing, and more

Easy installation and highly secure remote provisioning, as well as menu-based and web-based configuration

Supports both Session Initiation Protocol (SIP) and Smart Phone Control Protocol (SPCP) with the Cisco Unified
Still not sure what Refresh is about? Check out this video!
For questions or for help finding your Refresh match, call one of our solutions consultants at 1-800-398-8647.