Sangoma s-Series IP Phones Can Do What? Register to Find Out

Join us on November 22nd for an informational webinar on Sangoma's s-Series IP Phones. The webinar will feature live demos and an opportunity for you to ask questions.
20 RANDOM WEBINAR ATTENDEES WILL RECEIVE A FREE SANGOMA s500 IP PHONE.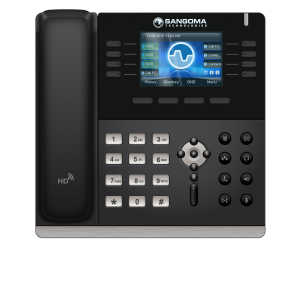 Sangoma IP Phones, designed exclusively for FreePBX and PBXact, are so smart you can quickly and easily use them right out of the box. With tight FreePBX integration, users can control complicated features directly from their phones. There's no need to remember feature codes. User applications include: Call Parking, Follow Me, Do Not Disturb, Conference Rooms, Call Forwarding, Time Conditions, Presence, Queues, Transfer to Voice Mail, Visual Voice Mail, and Log in/out.
Here are some topics we will cover:
How the Sangoma IP Phones are designed to work with FreePBX and PBXact
Plug and play functionality with Endpoint Manager
Zero Touch provisioning with Redirect Server deployments
Did we mention we will be giving away 20 FREE Sangoma s500 IP Phones! Join us for your chance to win!