Sangoma Session Border Controllers (SBCs) Q&A
It's time for another Sangoma reseller webinar recap! This time, we are focusing on the opportunities with Sangoma Session Border Controllers (SBCs). If you'd like to review the webinar, click here to download the presentation slides and check out our Q&A session below!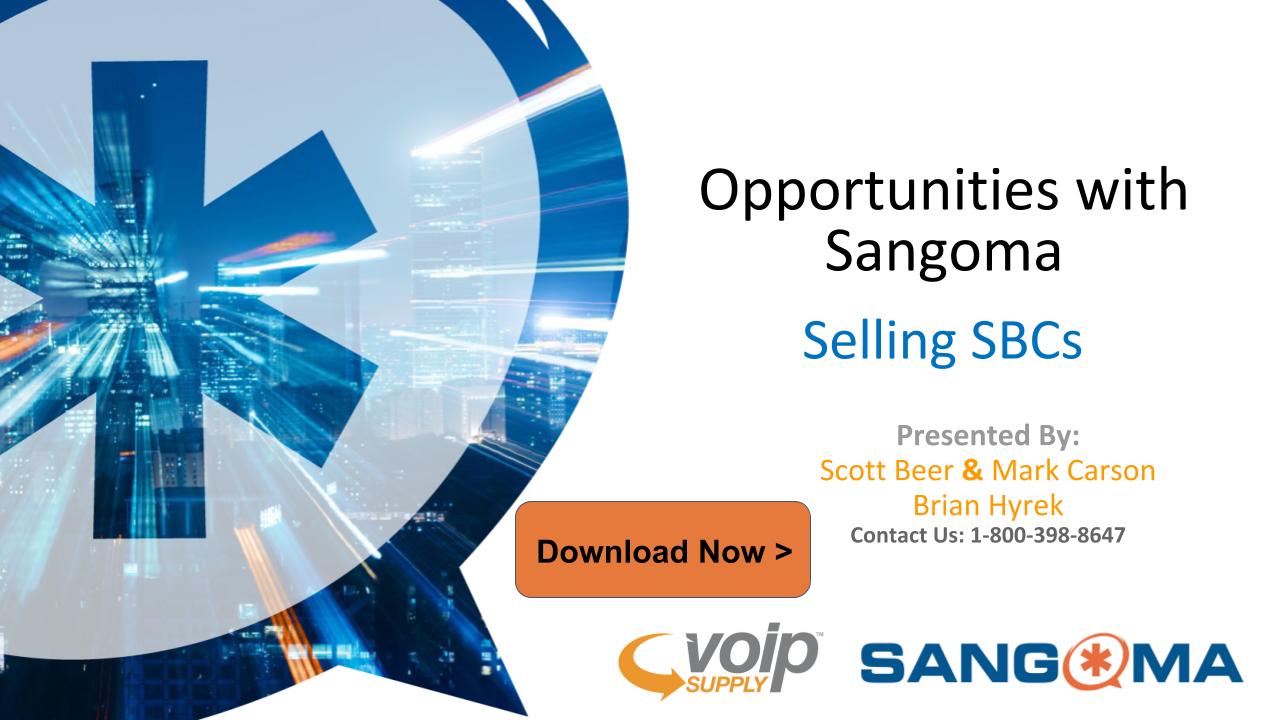 Sangoma Session Border Controller Common Questions
Question 1: Can the Sangoma SBC be used in Cloud solutions?
Answer: Yes, Sangoma's SBC  is created for security, interoperability and transcoding and it is being used in the Cloud solutions all the time.
Question 2: Will the SBC help out when users use weak passwords on their system?
Answer: No, unfortunately.
Question 3: Should I use an SBC when setting up remote users or is the use of VPN good enough to protect my solution?
Answer: VPN is a good solution, but it has other challenges. VPN will secure the device but you are still opening up ports for your SIP provider. Click here to learn more.
Question 4: Does Sangoma's SBC have any firewall certifications?
Answer: No. Although we have a firewall built in, this is not our main feature or deployment method.
Question 5: Does Sangoma SBC work with SD-WAN?
Answer: Yes, but it would all depend upon the requirement needed for the SBC.
Question 6: What is an E-SBC?
Answer: E-SBC stands for "Enterprise SBC". It is designed for enterprises. The role of session border controllers deployed in enterprise and service provider networks is similar, but the two types of deployment are different in scale.