Sangoma Updated Peace of Mind Support Packages (POMPs)
You had feedback and Sangoma listened! Sangoma recently updated their Peace of Mind Support Package in an effort to consolidate their offerings and make things more consistent for customers.
A POMPs package is an optional support agreement that is purchased by the customer from Sangoma for a single PBXact system. The purchase of a POMPs base package, which is sold as Gold or Platinum and any additional Add-On Feature packages entitles the customer to certain services to be rendered by Sangoma. Some of my customers wonder what has changed and how the two support levels different. So, let's check out the two support packages in the chart below.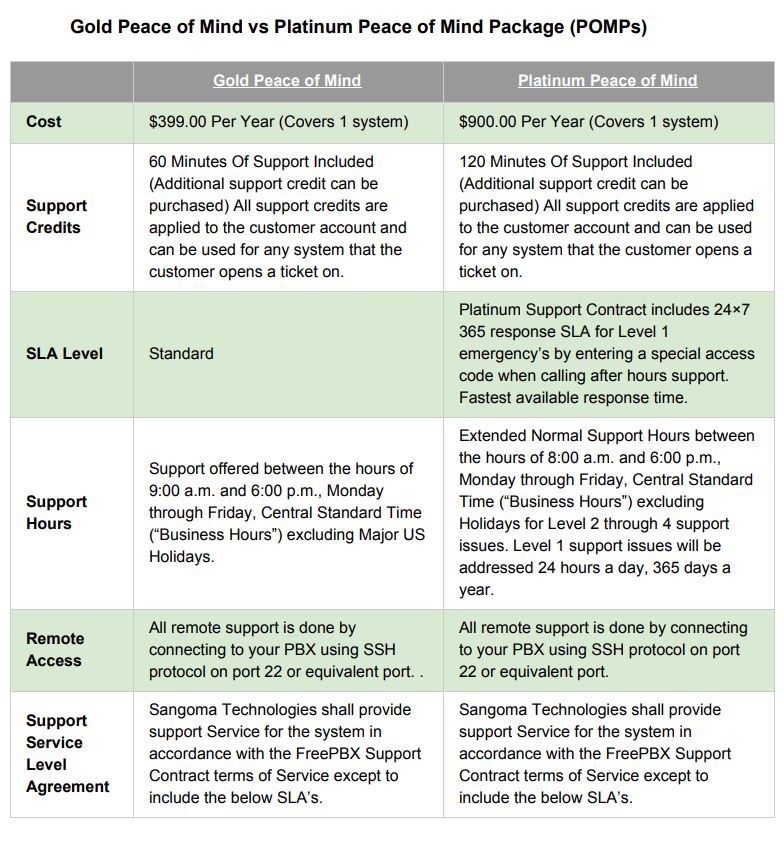 Choosing the right FreePBX support package will ensure you receive all technical support from implementation assistance to upgrades and product down emergencies. To learn more about the FreePBX POMPs visit our site or call me at 1-866-593-0920