SD-WAN In the Know Part II: Why SD-WAN? How Secure is it?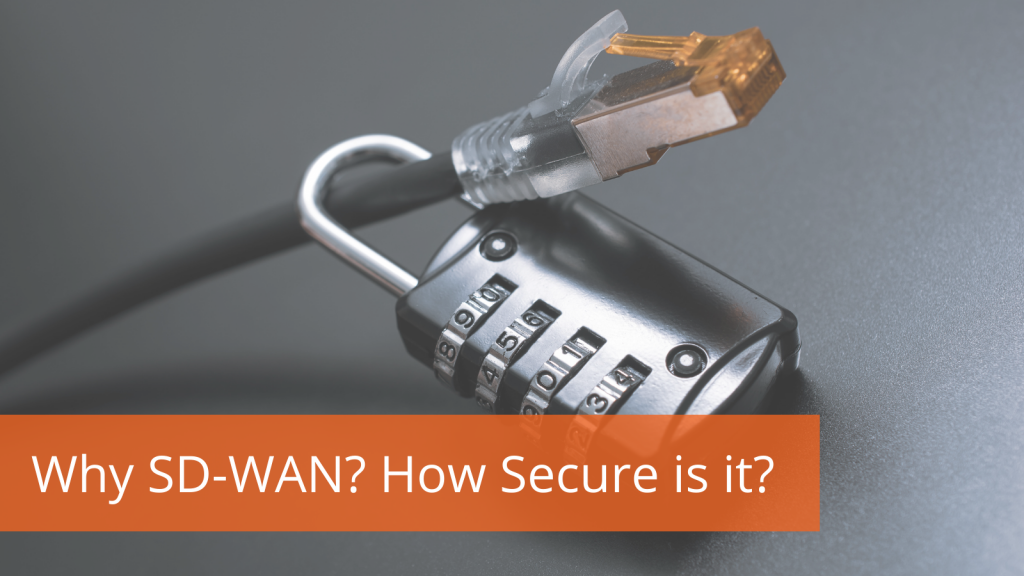 Note: this is a two-part blog series. You can read SD-WAN In the Know Part I here.
In the previous post, we have learned the basics about SD-WAN. Today, we are going to learn more about why many multi-location businesses choose SD-WAN and how secure it is comparing to traditional WAN connectivity. Let's get to it:
Why SD-WAN?
A short answer would be: SD-WAN can offer you a seamless, secure connectivity across your multiple communications platforms efficiently with lower costs.
Traditionally, when you have multiple branch offices connected to your headquarter, the traffic from each branch is pulled across the WAN links to your main site. This process is very inefficient and expensive. Now with SD-WAN, you have a direct Internet connectivity that gives you consistent performance to your applications at lower costs.
One of the biggest advantages of SD-WAN is that it can act like a sensor that provides intelligent path control to make smart real-time decisions to prioritize your tasks/ traffic and assign just the right amount of space for each task. (no waste at all!)
Better yet, This capability can be set at a single control center and then push out to all SD-WAN devices at the same time. This makes your network extremely efficient and it will highly improve your quality of service (QoS)! Learn more about QoS here.
How secure is SD-WAN?
Most SD-WAN solutions will be able to complement and supplement your existing security environment and protocols. This makes SD-WAN more reliable and secure than WAN connectivity.
Traditional WAN solution handles security through multiple appliances at each of your branch offices which makes it more time-consuming and difficult to manage. However, with SD-WAN solution, you will have the ability to define, monitor, and enforce network policies all from a single managed center.
The WAN connectivity is already in the past. If you have remote offices or branches but you are not using SD-WAN yet, you are really falling behind!
Interested in learning how your business can benefit from SD-WAN? Don't hesitate to contact one of our VoIP experts at 1-800-398-8647!