snom Targets SMB Market with Interoperability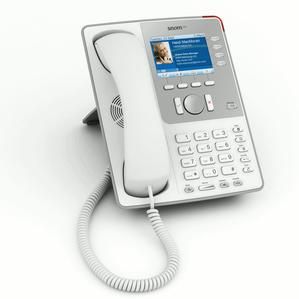 According to snom the snom 821 is the most popular model among their 8xx series and has been tested and approved for interoperability with Microsoft Office Communications Server (OCS) 2007 R2.
And as reported by Stephanie Mosca at TMC, this "is the only phone in the market that can operate in a mixed environment of Microsoft OCS R2 and SIP on a single phone."
As snom strives to increase the flexibility of their offerings they understand that interoperability is very important to small office/home office (SOHO) and the SMB market.  The snom 821 marks the second phone that's officially compatible with Microsoft OCS 2007 R2 with the snom 300 being the other.
Check out David Sims "snom Showcases Flexibility, Interoperability for SMB-Targeted VoIP Phones" for more info.