Spectralink Versity Smartphones, a must have for enterprise-grade users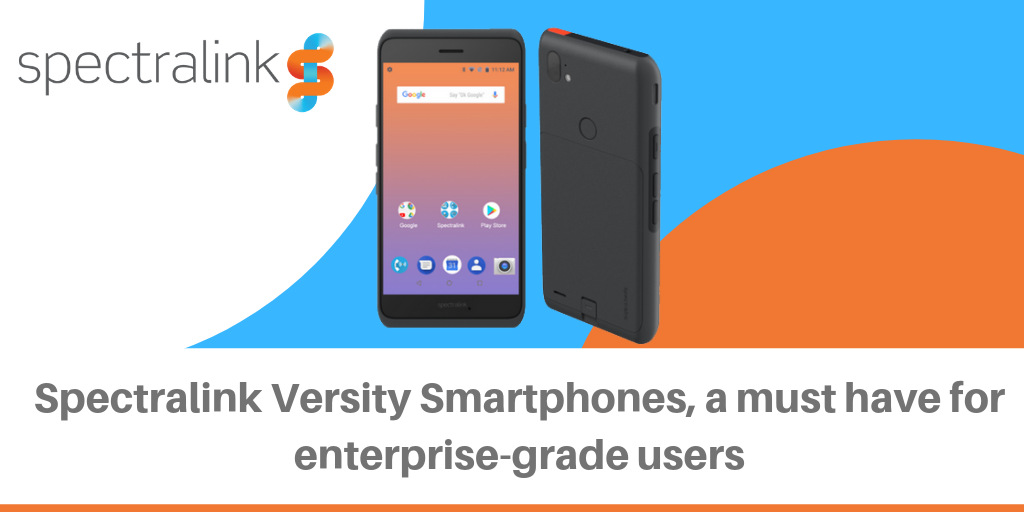 Just last month, the team at VoIP Supply held a training with Spectralink. During that session they highlighted their new Versity Series line of enterprise-grade smartphones with SIP integration.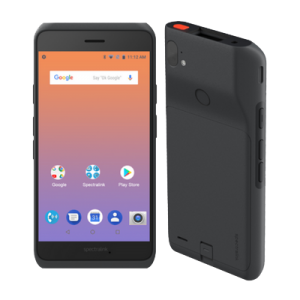 I had the opportunity to demo the models first-hand and as the Product Marketing Specialist for the Spectralink brand, it was neat to see the products in person and get to test out the key features.
These phones are designed with enterprise users in mind. They are for office or on-the-go workers who needs to be able to manage tasks at any given point regardless of their location. With that in mind, I was expecting to see a bulky, not-so-great-looking phone that cost a lot of money and looked awful. To my surprise, the Versity phones had a sleek, modern design to them.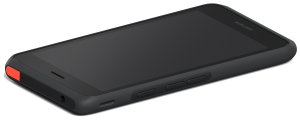 They are lightweight, yet you can tell that they are made of quality material. In fact, they reinforced and feature a steel plate that has been drop tested at over 25-hundred feet (78.1.5m).
Although the Versity smartphones are Google Certified and have an Android 8.1 operating system, they are not the standard cellphones you would find at your local mobile store. There are Wi-Fi and LTE versions that can be used with a number of wireless cell phone providers, but the Versity smartphones are top of the line IP68 rated, dustproof and can be submerged underwater for up to 30 minutes without incurring any damage. They also boast a Gorilla glass touch screen.
One thing that sets them apart from a regular smartphone and most of the competition is their true hot-swappable batteries. If the phone is running low on battery, you can literally remove the battery from it, while taking a call, and put in the charged spare battery without the phone shutting off and causing you to lose what you were working on or without ending a call.
There are 4 models to the Versity Series:
Spectralink offers barcode scanner options and well as Wi-Fi and LTE alternatives.
All models feature the same enterprise-grade functions: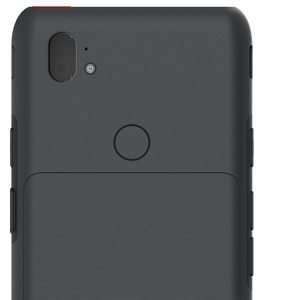 True hot swap batteries
5.2" 1080×1920 display
Slim, sleek design
Superb voice quality
Customizable Push to Talk, Alarm, and Scan buttons
Bluetooth 5.0 (including Bluetooth LE)
Chemical-resistant, IP68 rated, Waterproof
13MP rear camera with grid capability
Fingerprint scanner
Larger 3000 mAh batteries
Do you want to learn more about Spectralink Versity features, specifications and use cases?  Watch this quick, yet informative video.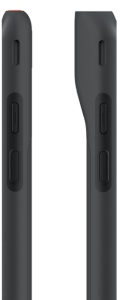 One cool thing that got my attention during the training was the fact that users are able to customize the buttons on the smartphone based on what functions feel right per button. For example, you can choose what button to use for the push to talk feature, or what button to use to send an alarm or to scan something. I think that added flexibility makes a huge difference in making the device your own and empowering staff to feel comfortable throughout the workday.
Overall, my take on the Versity Series is that they are well made, reliable, easy to use yet robust devices that truly have been designed with users in mind. Whether you are a hospital, manufacturing facility, office worker or construction worker, the Versity smartphones can fill the gaps for any of these verticals and more.