The Future of Meetings: Grandstream's Video Conferencing Solutions
As more physical conference rooms transformed into web meeting rooms, we are seeing tremendous growth in headset and webcam markets.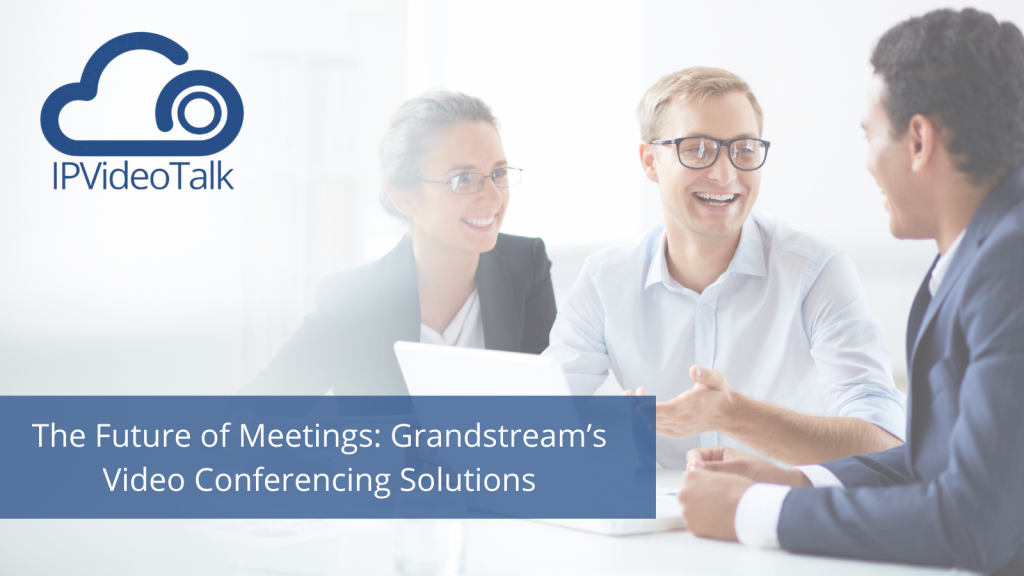 In this month's Grandstream webinar, we are excited to introduce Grandstream's new video conferencing solutions that help businesses adapt to the new world! We looked at how communication needs changed for several major industries including education, health care, call center and more. Here's an overview:
Download the presentation slides here to learn more
The New Trends – What each industry is looking for
Business & Remote Workers:

Noise-canceling headsets
Webcams with HD quality video
External webcams (more secure)
Mounting flexibility
Headset & Webcam bundles for remote workers

Education

Tools for busy home environments
Bundles: headsets + webcams +Chromebook
Colleges – Virtual classes popular pre-COVID

Health Care

Telehealth market expected to grow 700% by the end of 2025
Doctors and nurses need to maximize the experience
Devices for virtual visits from home
Bundles for hospitals, doctors' offices, specialty medical firms
Grandstream Headsets
GUV 3050 Bluetooth Headset: Wireless headset with HD audio and noise cancelling. The GUV 3050 comes with adjustable headbands and 12-hour talk time for all-day use!
GUV3000 & GUV3005 Headsets: These two are 2.0 USB headsets with HD audio and noise cancelling. Both headsets have in-line controls for quick setting adjustments
Grandstream Web Cameras and Video Conferencing Devices
GUV3100 Web Camera: A full HD 1080P personal webcam that supports USB 2.0 connection for plug-and-play setup. It is compatible with all major third-party platforms, apps and softphones.
GUV3212 Conferencing Device: A simple device that works perfectly with IPVideoTalk Meetings. It provides full HD video up to 1080p, built-in dual microphones with 3-meter pickup range, echo cancellation, background noise suppression, and more advanced features!
Stay on top of the VoIP trends with VoIP Supply! Visit our website or give us a call at 1-800-398-8647 to learn more about the Grandstream products.