The Jabra Pro 920 Wireless Headset: How to Set Up Remote Call Control
Whether you are a sales rep, a call center agent, or a customer service associate, you'll love Jabra's remote call control feature! It gives you true wireless communication experience by allowing you to answer and/or end a call on your desk phone. Today we are going to show you how to set up this cool feature on Jabra's Pro 920 wireless headset. Don't miss it!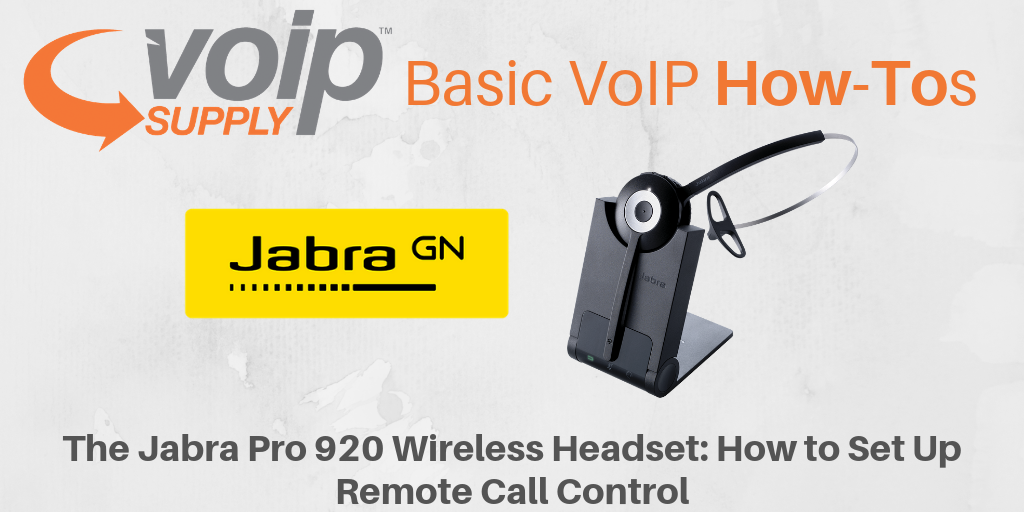 How to Set up Remote Call Control on Jabra's Pro920 Wireless Headset
In order to enable the remote call control feature on Jabra's Pro 920, your desk phone needs to have an electronic hookswitch (EHS) or a remote handset lifter (RHL) installed. 
Setting up remote call control on Jabra's Pro 920 wireless headsets is fairly simple! Let's get started:
Step 1: Simultaneously press and hold both handset volume buttons until the voice prompt says "Setup" and then release the button.

Step 2: Now you need to use the headset buttons to cycle through the settings and values you desire. For the remote call control setting, you'll need to see 4 times of flash and select the connection mode you need accordingly. See the chart below for the base lights indicator guide: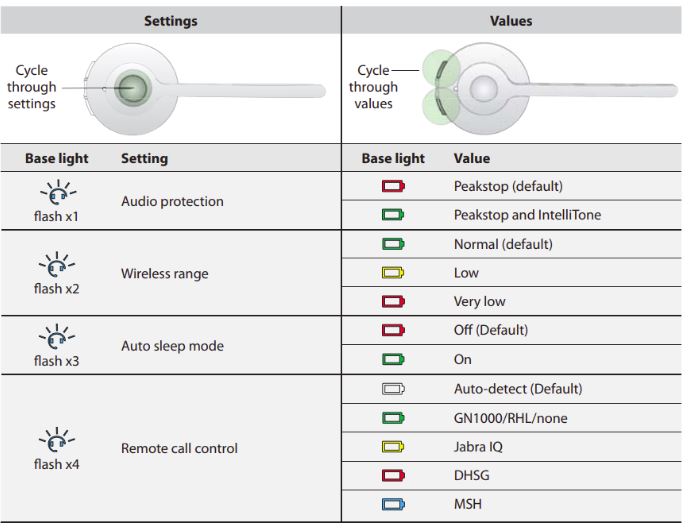 Did you set up the remote call control on your Pro 920 successfully? Read the manual here to learn more about how to set up other features! 
Jabra offers many wireless handset options with advanced features that will help you improve work efficiency, be sure to check them out! Or simply give our VoIP experts a call at 1-800-398-8647 today, we will be happy to help you find the right headset you need!