The NEW Lifesize Icon 300 Conferencing Solution with 4K!
Lifesize recognized the need for a solution that delivers an enterprise experience at the fraction of the cost for small to medium-sized businesses. The new Lifesize Icon 300 Video Conferencing Solution contains 4K video conferencing capabilities that will take your conferencing experience to the next level.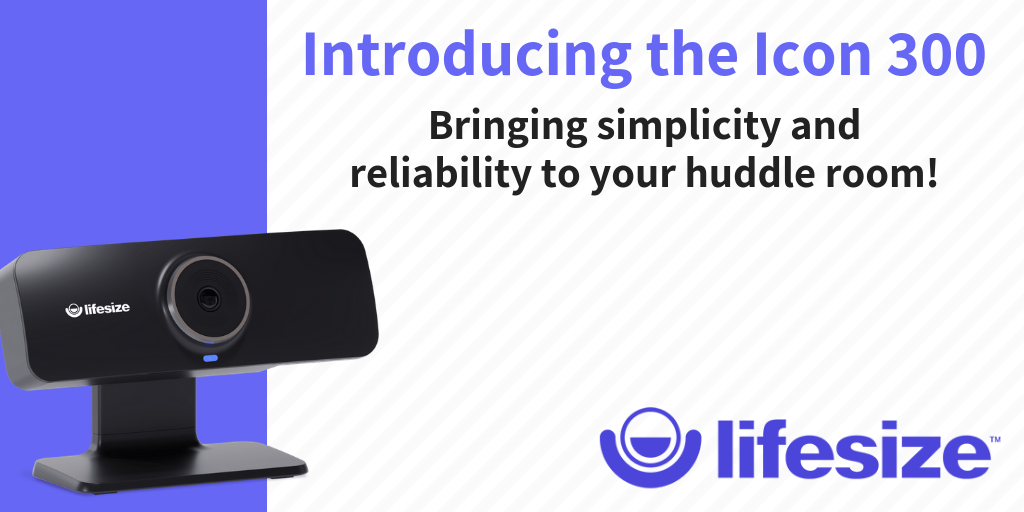 Designed with 4k video sharing capabilities, the Icon 300 is the perfect video conferencing solution for huddle rooms. The Lifesize Icon 300 brings simplicity to your meeting space and gives your teams the flexibility to connect face-to-face with anyone inside or outside your network. Its ultra-wide field of view allows all participants to be seen even in the smallest of conference rooms, and its flexible design allows you to easily mount the device on a credenza, table or wall mount.
Key Features:
4K presentation quality
Ultra-wide field of view to easily see meeting participants
Powerful wide-angle optics provide pristine image clarity
Seamless integration with the Lifesize cloud-based service
Fits easily on a credenza, table or wall mount
What's the Difference Between the Lifesize Icon 300 and other Lifesize Devices?
Compared to the Lifesize Icon 600 and 800 the Lifesize Icon 300 does not contain a separate codec, which means less clutter in your conference room! The Lifesize Icon 300 also has 4K screen sharing quality.
Why Buy Lifesize?
Lifesize is always looking for new ways to change the video conferencing experience. Their products are plug-and-play and easy to set-up and configure, honestly for someone who isn't a tech ninja if I can set-up the device so can you! The Lifesize Portal is also jam-packed with the content you need to get educated on the product line. The team over at Lifesize is very responsive and great to interact with. Here at VoIP Supply, we have the Lifesize products set-up in our Executive Conference Room, give us a call at 1-800-398-8647 or stop on by to test out the products for yourself!
Want to learn more about the Lifesize Icon 300? Visit the product page here!