VoIP Provisioning Service by VoIP Supply – Relax, Let Us Do It For You.
You probably wear a lot of different hats within your company. We both know that you have more important things to do than assembling and programming your VoIP system.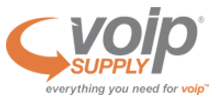 Each component in a VoIP system needs its own programming and little tweaks. So why not save valuable time by having the experts at VoIP Supply configure your components for you so they are truly plug and play!
Our provisioning team configures the proper IP settings to match your network specifications, sets up your extension information, as well as makes sure the PBX is ready to be put in your network and connect to your phones.
Even better, we configure up to 10 phones purchased with the PBX to match your provisioned extensions so you receive a system that is ready to be dropped into your network and connected to your phone service out of the box!
More Provisioning Services
We don't just do PBX provisioning, we also handle VoIP phone provisioning, remote phone provisioning, system configuration, PCI Card provisioning, and more. Check out the comprehensive VoIP supports here.
VoIP Supply can make your rollout of IP Phones so easy that they come shipped to you with each box pre-labeled with the extension and users name so all you have to do is plug it in at the desk and turn it on.
We also cover more complex tasks for you such as programming your IP PBX to work with your trunking provider and your IP network, as well as installing PCI telephony cards. Don't put it all on yourself, let VoIP Supply do the dirty work for you!
See our full VoIP provisioning options here:
Provisioning:

VoIP Phone Provisioning, Remote Phone Provisioning, PBX Provisioning

Configuration:

System Configuration, PCI Card Configuration, PCI Assembly

Installations:

Site Survey, Cat5 Cable Runs, UPS/Phone/PBX Installation, Router and Wireless Access Point Configuration and Installation

More Services:

Financing, Extended Warranty, Fulfillment, Device Reconditioning
Provisioning services are performed in our VoIP Provisioning Lab between 8 am and 5 pm EST. Click here to fill out the form with your project details and one of our account managers will help you solve problems with VoIP!