What is a WiFi Phone? How Does It Work?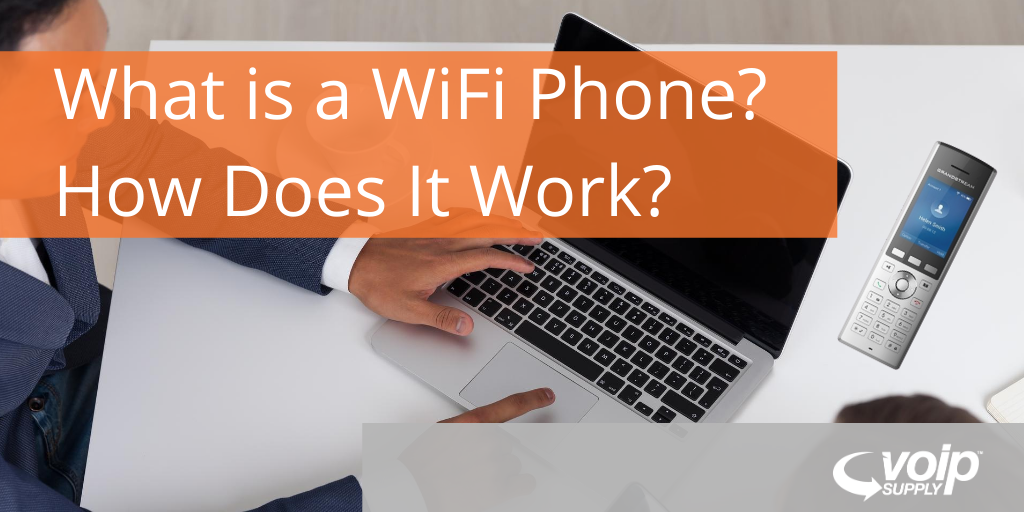 A WiFi phone is a telecom device that's equipped with the capability to connect to the Internet through a WiFi network. When using these devices, you are able to make phone calls, receive/send messages through a WiFi connection.
Since Wi-Fi calling makes calls over the Internet through WLAN (wireless local access network), it doesn't need to rely on the network of cell towers. WiFi ranges up to 300ft, thereafter you need another WAP (Wireless Access Point/Repeater/WiFi Extender) to continue the longevity so the connection doesn't start cutting out and calls drop.
Is WiFi Calling Free?
Wi-Fi calling communicates through the Internet like other VoIP phones, therefore, there's no additional cost, even for international (long-distance) calls.
See all types of VoIP phones here.
What's the Best WiFi Phone?
Choose from over 30 different models from the best manufacturers in the industry, like Cisco, Grandstream, and Spectralink. All of VoIP Supply's Wireless IP Phones are standards-based 802.11, fully warranted, SIP compliant and are perfect to use with most of the leading VoIP Phone Systems on the market. Here are a few popular WiFi phones:
What Are The Benefits of WiFi Phones
WiFi phones are popular for a reason! Here we will look at the four top benefits:
Wireless: Users can enjoy free roaming in the offices without losing important calls/messages. No more annoying wires!
Low Cost: Users can use their flat-fee low-cost VoIP service to make calls to and from anywhere in the world.
Simplicity & Ease of Use: Anyone who knows how to use a cellular phone can learn how to use a WiFi phone very quickly! The setup is fairly easy as well.
Calling Features: Features such as speed dialing, call forwarding, call waiting, conference calling and others can be delivered with exceptional voice quality and mobility.
Ready to explore more WiFi phones? Visit our website or simply give our VoIP experts a call at 1-800-398-8647!