What's The Difference Between Skype and Skype for Business?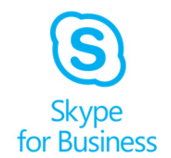 It all started a decade ago when Skype blurred the boundary between international and domestic communications. Today, Skype has been used by over 300 million people all over the world, creating unprecedented bonds among people.
Well, that's not the end of the story. Skype has further reached out to the business market, focusing on business communication tools people use at work. So, how is Skype for Business different from Skype? Let's look from three main aspects: Capability, Cost and Security.
Skype v.s. Skype for Business
Capability
Both Skype and Skype for Business allow users to message, share files, and video chat. Simply install the software and prepare the required hardware, you are ready to chat! The difference is the number of people you are allowed to meet up simultaneously. While Skype allows you to have up to 25 people on group calls with 10 people video enabled, Skype for Business has the ability to raise the limit up to 250 people!
Cost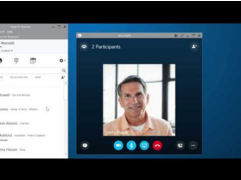 Skype is free among Skype users but calls to and from landlines, VoIP cloud services and mobiles are not free. Although they require Skype credits, many less expensive call plans are available for you to avoid hefty international call charges.
Skype for Business is not free in all cases. There are two basic plans available:
$2/ month per user with an annual commitment
$5.50/ month per user with an annual commitment
The cost of Skype for Business varies case by case, we encourage you to consult with Microsoft for a proper calculation. Visit our website for more detailed information.
Security
Both Skype and Skype for Business offer privacy settings that protect your account from being disturbed by scammers. In most cases, your account is secure and it requires some effort for criminals to invade. However, Skype for Business allow you to have better controls. In addition to the authentication and encryption for producing and archiving private communications, it also allows Skype providers to control their guests' accounts. They can easily disable or enable certain functions or calls to make the communication more efficient.
Depending on your needs, Skype for Business could be a cost-effective substitute for other VoIP services considering the functions and costs. If you are interested in learning more about Skype and Skype for Business, please visit our website, or Skype's website or simply give us a call at 1-800-398-VoIP, Our VoIP experts are here to help and will be happy to assist you with any questions you have!