What's Your Backup Plan for Zoom Meetings?
Some users have been experiencing technical issues with the Zoom system recently. Some reported that they were unable to visit the Zoom website (Zoom.us) and/or unable to start and join Zoom Meetings and Webinars.
What's your backup plan for Zoom meetings? If you don't have one set up yet, try these options: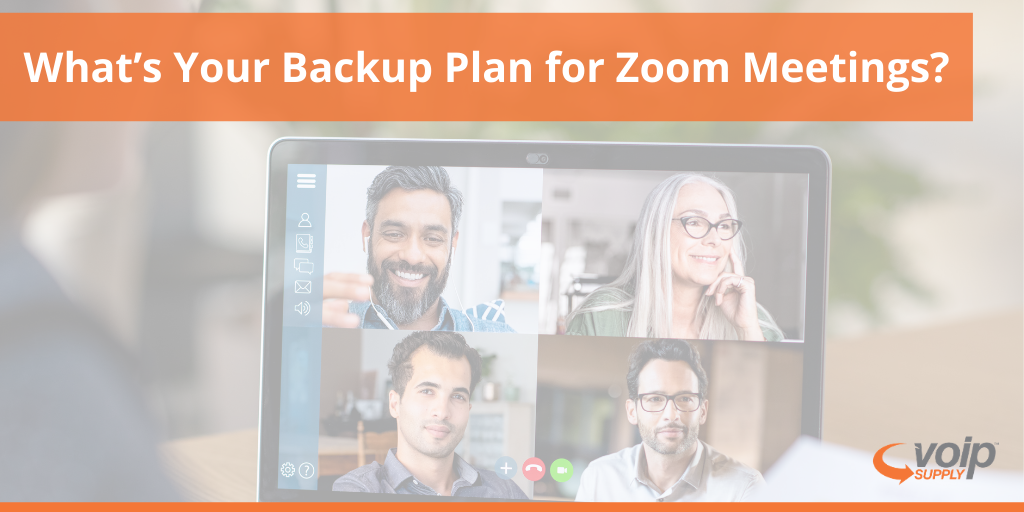 If you are looking for a quick and secure video conferencing solution, Sangoma Meet is a no-brainer! The Sangoma Meet offers a capacity of up to 50 participants on any device with easy connectivity. Your video conferencing is private and secure with password protected so that only the people you authorized can join your calls.
Follow three simple steps to start your Sangoma Meet experience:
1. First, open a WebRTC compatible browser (For example Chrome)
2. Second, go to meet.sangoma.com
3. Third, begin your video conferencing and invite your participants
Lifesize video conferencing is personal and powerful. It is so simple to set up and get started! Lifesize provides solutions for all sizes of meeting rooms, from small/huddle rooms, medium sized rooms, to large rooms.
Lifesize provides a free program for users to experience their service. Click here to claim your free account!
Grandstream's IPVideoTalk is a subscription-based video conferencing and web service designed for various locations. You will be able to join through the web with any WebRTC-eabled browsers including Firefox, Chrome, and more. Important features include:
Customizable meeting registration pages NEW
Enhanced customization of meeting emails NEW
Q&A support NEW
Dual video-presentation stream (WebRTC browsers) NEW
Pause screen sharing NEW
Easy two-step installation
Screen sharing
The 3CX WebMeeting is another popular choice for virtual meetings. You can set up a web meeting within minutes with 3CX WebMeeting and take advantage of their collaborative features such as file sharing, online whiteboard, and more.
Easy to use
Leverages WebRTC technology enabling clientless video calls
Document Sharing
Advanced online classroom features
Text Chat & File Transfer
Screen Sharing & Remote Control
If your team is already using Google products, Google Meet is one of the easiest video conferencing solutions available. Hosting real-time meetings is easy within the browser you are familiar with and you will be able to share your video, desktop and presentation slides with your team easily!
Visit our website to learn more video conferencing options! Or simply give our VoIP experts a call and we will be happy to find you your ideal backup plan!