Why Is My ObiHai ATA Locked Out? How Do I Unlock It?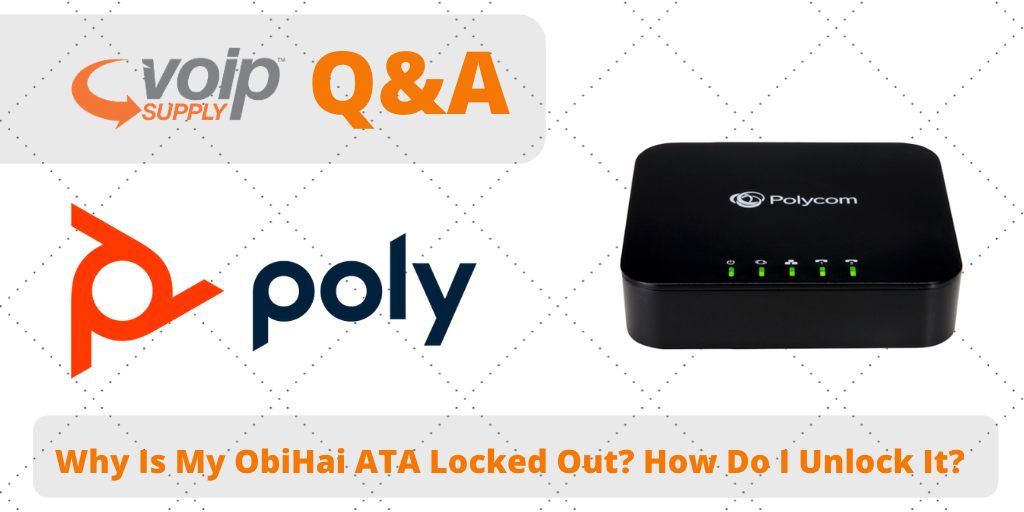 Is your Poly ObiHai VoIP adapter locked out? What can be done to fix this? Our team is here to answer your questions!
How to Unlock Poly's Obihai VoIP Adapter (ATA) & VVX Media Phones
Any Poly Obihai VoIP Adapter (ATA) with firmware version 3.1-3.3 is considered "locked out" until the user creates an account at Obitalk.com first.
Once the ATA is unlocked, then you will be able to add other VoIP service providers to the device through the Obitalk portal/WebUI of the device.
The older ObiHai (grey/blue box) firmware 2.2+ without Poly logo will work out of box. The Poly/Obihai Black box will determine what firmware is loaded.
Did this article answer your questions? If you have more questions, feel free to contact our VoIP experts at 1-800-398-8647 or submit a technical support ticket here: https://www.voipsupply.com/getsupport