Why Using Softphones Is a Better Solution for Remote Workers
About two-thirds of U.S. employees are working remotely during this unprecedented pandemic. Is your phone system equipped to accommodate these remote workers?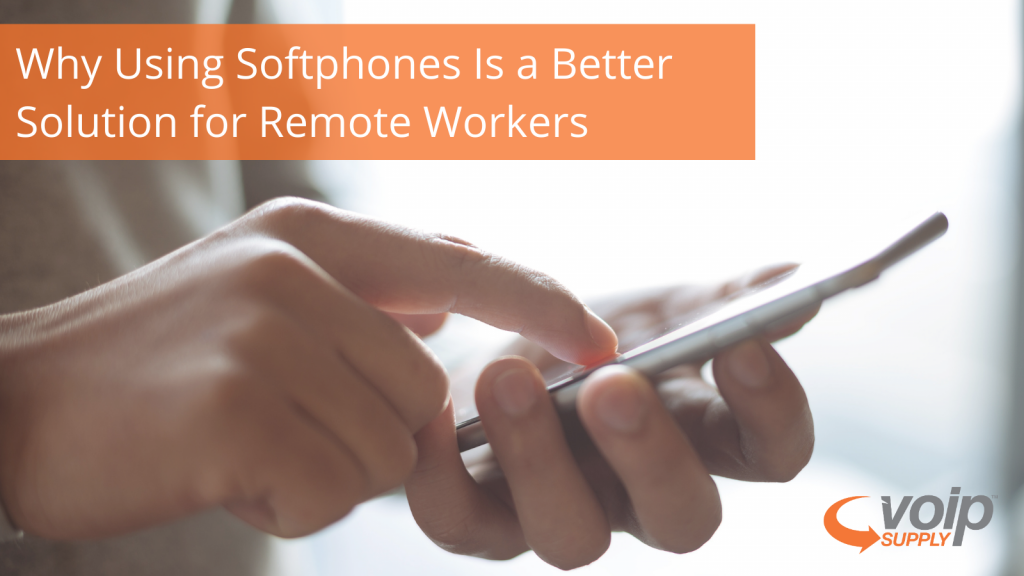 Obviously, a deskphone sitting in the office won't help the employees who work offsite; so what options and tools are available to keep these employees safe and productive at the same time?
Using Personal Devices
Using personal communication devices such as your own mobile phone sounds like a no-brainer, however, these personal devices may not be the best in regards to security, productivity and more.
Using a Deskphone at Home
Yes, of course taking your deskphone with you may be a good choice for some. Once set up, you are able to work as if you were in the office. However, for employees that work in multiple locations or work only part time remotely, traveling with a physical phone can be cumbersome!
5 Benefits of Using Softphones Anywhere you go
A softphone is a software application that gives you access to the same phone system and features you use at work from anywhere from your PC or smartphone rather than a physical phone.
Flexibility: A softphone enables you to work from anywhere you want, as long as you have Internet access and your PC or mobile device.
Security: Using a softphone is much more secure than using your own cell phone. For example, you would be able to separate your personal and work numbers, keeping your personal information secure.
Productivity: Access to the same phone features you are familiar with and work as if you were right in the office! You won't need to sacrifice productivity to flexibility.
Consistency: When your team uses the same softphone, this makes it easier to manage your communications. Whether your team member works at home or in the office, they are able to stay connected at the same platform.
Virtual Meetings: Hosting a video conference is easy with a softphone. Meet with your customers or teams easily online with your phone or computer.
What Softphone Options Are Available?
VoIP Supply carries multiple top-brand softphones, including Broadvoice, OnSIP, Switchvox Mobile, 3CX WebMeeting, Nextiva Desktop App, and more.
Call one of our VoIP experts at 1-800-398-8647 to explore the best softphone solutions for your business today!