Product was successfully added to your shopping cart.
Product was successfully added to your shopping cart.
See what the Switchvox buzz is all about!
In less than half an hour, learn how Switchvox can help your business thrive.
Watch the team at Digium as they explain how easy it is to use the Switchvox interface, as well as the ease of use with Digium IP Phones.
Moreover, the team at Digium will explain why Switchvox is the best UC phone system for your business. Easy to use, reliable and cost-effective- Switchvox is a win-win.
Advanced Business Phone System Features at an Affordable Price
Unlike traditional phone systems, Digium Switchvox offers a broad feature set under one license. Switchvox does not require individual feature licenses for major applications like voicemail, faxing, and IVRs. Switchvox reduces your company's communication needs down to one simple, yet powerful solution that can be delivered in the cloud or on-premise.
Mobile apps, call recording, desktop faxing, ACD & presence are just some of the features you can get with Switchvox all in one turnkey solution at one affordable price!
Brochures & Guides

Simple & Powerful
Don't settle; Capitalize on simplicity and functionality
Switchvox proves that a fully-featured Unified Communication (UC) solution can be both simple and functional. No longer do you need to choose between a basic, featureless, simple UC solution or a fully-featured UC solution that requires specialized degrees to manage and maintain.
With a simple point-and-click web-based interface, once complex tasks such as setting up speed-dials, looking up employees in a company directory, forwarding and transferring calls, and even real-time video and chat, all become intuitive. Administrators, too, can now enjoy a phone system without all the complex programming languages, specialized commands, and a litany of buzzwords and technical jargon. The same point-and-click, modern, web-based interface focuses on enhancements to business processes, not just configuration. And with phones that mimic the ease-of-use of a web page, physical handset usage no longer has to be a mystery or require lengthy training classes.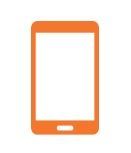 Mobile
Road-warriors, home-office workers; Efficiently communicate anytime, anywhere
Switchvox empowers your workforce to work whenever and wherever the job requires. The days of corporate-provided telephony equipment is over, with a new era of mobility available through the use of softphone applications, end-user call control, and fixed mobile convergence. The simplicity of Switchvox extends to end-users' ability to not just work remotely, but to work remotely as if they were still in the office. That is why the simplicity of the Switchvox interface carries over to all of our applications and features. With Switchvox, your office is now wherever you are.

Call Center
Call Center, Operations Center, call it what you will; Call distribution is possible without add-ons
Switchvox improves customer satisfaction to clients, end-users, and administrators alike. Whether receiving calls to a series of dispatchers, pre-sales, sales, customer service, or technical support personnel or making an outbound calling campaign, effectively managing multiple calls at one time has always been a difficult challenge. And traditionally, designing and implementing a call center has been cost-prohibitive and difficult for all but the largest of businesses. By automating call flow and optimizing staff efficiency, all without expensive add-ons or fees, businesses can focus on what they do best - providing their clients with the best products and services possible.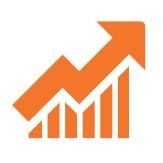 Reporting
It's your data, use it; Enhance productivity with analytics
Switchvox delivers professional ad-hoc and scheduled reporting data on every call in and out of the phone system. Available as easily deliverable web-browser based charts, tables, and logs, or as XLS or XML raw data files, businesses gain tremendous value when presented with appropriate data. With management able to easily visualize call-flow data, staffing and phone system configuration changes to better suit business are no longer a guessing game. And with end-users able to view their entire call history and logs, no longer are administrators tasked with looking up that customer's phone number who forgot to leave a business name or phone number.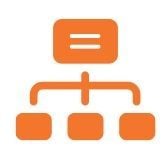 Integrations
Power up your PBX; Connect applications for higher customer satisfaction
Switchvox integrates with your line-of-business applications like no other Unified Communication solution. Based on open-source technologies (Asterisk & SIP), and with a published, and free-to-use API, businesses are able to design elegant solutions to make the most of their CRM, ERP, or other applications. Whether retrieving information from the phone system for automatic entry into a 3rd party solution or pushing information from a 3rd party solution into an active call, programmers are free to develop robust and advanced applications to maximize their business potential. And with integrations and applications that include Salesforce.com integration, Chrome and Firefox dialers, and Outlook, a phone system is no longer just a simple communications device, it's a full collaboration suite.