Yealink Won 2018 Global Growth Excellence Leadership Award
Yealink, a global leading UC solution provider, today announced that they have been recognized with the 2018 Global Growth Excellence Leadership Award by Frost & Sullivan, a growth consulting company focused on helping their clients achieve transformational growth.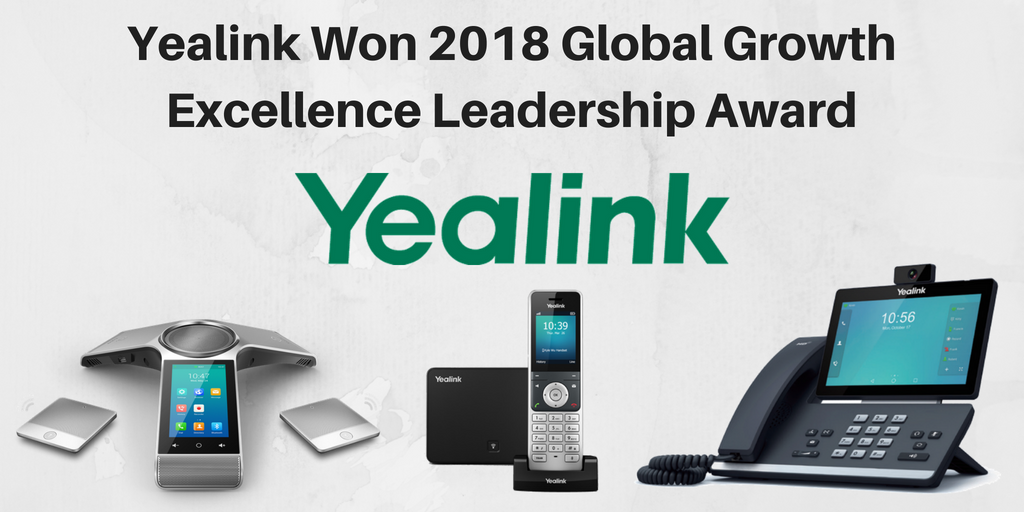 This award recognizes Yealink for its 1st place market leadership position in the SIP deskphone world with an effective and sustainable strategy, outstanding growth, compelling price and performance value, superior customer service, and more.
Congratulations, Yealink! We are honored to partner with an award-winning manufacturer that's committed to providing the highest performance solutions to our customers at all times.