Altigen iFusion SmartStation Black
The Altigen iFusion SmartStation Black utilizes Bluetooth connectivity to extend traditional telephone handset and speakerphone capabilities to you iPhone. The iFusion SmartStation has an Apple 30-pin Connector (iPhone 4 and 4s) and a pass through USB port for charging and synching your iPhone with your Mac or PC.
Altigen iFusion SmartStation Black Overview:
As the first integrated communications docking station for the iPhone, the iFusion SmartStation is truly a breakthrough in mobile business accessories. Certified by Apple in the Made for iPhone program, the iFusion offers numerous benefits to both home office and business users.
Using Bluetooth technology, the audio path is delivered to the full duplex speakerphone and telephone handset. The iFusion function keys provide one touch access for Bluetooth pairing, volume up/down, speakerphone on/off and mute. The integrated Apple connector allows the iPhone to be "docked" for power and battery charging. It also includes a USB port for data synchronization with a connected Mac or PC.
Instead of a traditional telephone keypad, the iFusion leverages the iPhone's dialer and Bluetooth-enabled applications (such as AltiGen's MaxMobile, Cisco Mobile 8, Avaya One-X, and Apple's FaceTime).
Altigen iFusion SmartStation Black Features & Functions:
Ergonomic Handset
Full Duplex Speakerphone
Touch sensitive feature keys: Bluetooth control, Speakerphone, Volume and mute
Docking shelf provides charging and enables USB synchronization with your MAC or PC
Bluetooth 2.1 + EDR A2DP streaming music support
3.5mm port for stereo A2DP music streaming to external speakers
Dedicated RJ-9 headset port compatible with wideband HD headsets
Includes Power Supply: 100-240V auto sensing 50/60Hz 0.3A DC to phone – 12V 1A
We're sorry, there are no downloads available at this time.
Manufacturer

Altigen

Model

iFusion Black

# of Lines

No

High Definition

No

Backlit Display

No

Color Display

No

Touchscreen Display

No

Protocols Supported

No

# of Ethernet Ports

No

Gigabit

No

Power

No

Headset Interface

No

EHS Support

No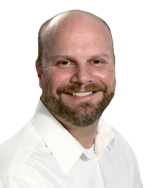 Don Stefanie
Direct: 716-213-6906
Blog
Why Pay
$174.99

for the Altigen iFusion SmartStation Black?
A user experience designed to complement the iPhone

An integrated handset and speakerphone provides traditional desk phone features

The USB pass through port enables "always on" synchronization with your Mac or PC
For advice, reviews and industry insight... be sure to follow us online.
Customer Reviews
iphone_lvr

Awsome
I used this in my home office to join a work conference call, and the speakerphone quality was phenomenal. This is a must have iPhone accessory.

(Submitted on ) | by

iPhonebiz

Best iPhone Business Accessory Ever
After using the iFusion for several months I can honestly say this is the best iPhone accessory I have ever purchased. If you use your iPhone in business, like I do, you'll find that both the telephone handset and speakerphone deliver a great user experience. In addition to the comfort and convenience, the iFusion keeps my iPhone fully charged and boosts my iPhone signal by two bars! A must have for any business user with an iPhone.

(Submitted on ) | by