Stop by VoIP Supply this week to drop off your old electronics to help kids with cancer.
The 3rd annual E-Scrap for Camp drive benefiting Camp Good Days has started and VoIP Supply is a designated recycling collection site.
About E-Scrap for Camp
E-Scrap for Camp is sponsored by Sunnking Electronics Recycling who makes a monetary donation to Camp Good Days for every pound of old and unwanted electronics collected from registered drop-off sites at Buffalo and Rochester area businesses.
Since the first E-Scrap for Camp drive in 2011, $18,000 has been raised through 569,562 pounds of recycled technology.
About Camp Good Days
The Western New York-based Camp Good Days is a not-for-profit organization founded over 30 years ago by a father trying to help his daughter. Camp Good Days offers support, happiness, and hope to the children and families who have been affected by cancer.
Camp Good Days relies on donations and fundraising events like E-Scrap for Camp to offer its programs and services free of charge.
Acceptable Materials to Recycle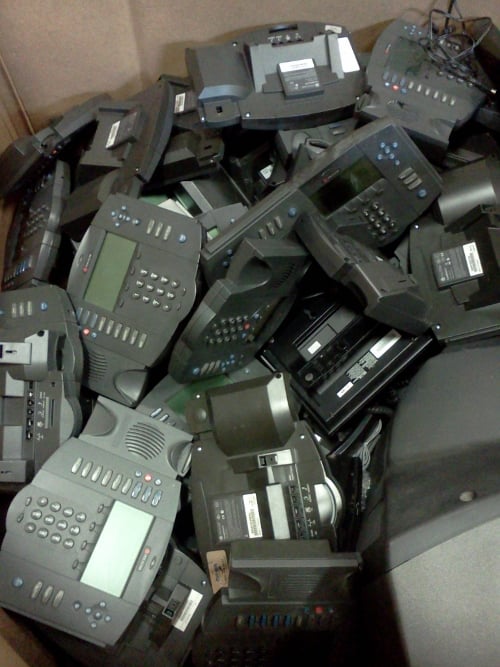 VoIP Supply is encouraging employees, friends, and Amherst neighbors to drop off some old junk and help a great cause.
Click here for the full list of acceptable materials.
Our bin is already filling up with some old VoIP phones.