3CX Call Center Guide: How to Generate 3CX Call Reports
When running a call center, agent productivity and customer satisfaction are always top priorities. Luckily, 3CX's call reports help your call center clients keep these priorities on track at all times!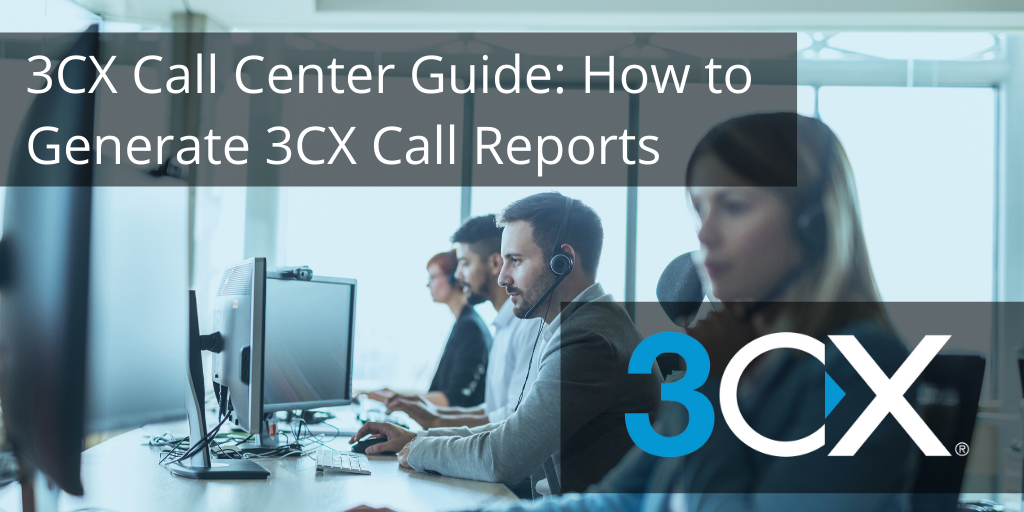 In our 3CX webinar this month, Matt walked us through some of the main reports and explained how these can help your business make a better decision. We were also excited to have Snom join us to talk about their work from home solutions and new products! Let's take a look at what both partners have to share:
How to Generate 3CX Call Reports
There are basically two types of reports you can utilize, Agent Productivity Reports and Quality of Service Reports. These reports are available on-demand or you can schedule them according to your clients' needs. The majority of reports can be:
Exported as a html or csv file
Scheduled daily, weekly, bi weekly and month
Filtered by date (reports can be pulled from call logs up to 30 days old)
Download the guide to learn more!
#1 Agent Productivity Reports
User Activity (Graph)
Extension Statistic Report
Ring Group Statistics
Call Distribution (Graph)
Agents in Queue Statistics
Agent Login History
#2 Quality of Service Reports
Average Queue Waiting Time (Graph)
Call Cost by Extension Group
Call Cost by Call Type
Queue Answered/ Unanswered Calls (Graph)Queue
Answered Calls (Graph)
Queue Unanswered Calls (Graph)
Statistic SLA
Breaches SLA
Trunk DID
Queue performance overview
Detailed Queue Statistics
Team Queue General Statistics
Team Queue Lost Calls
Abandoned Queue Calls
Queue Answered Calls by Wait Time
Queue Callbacks
Queue Failed Callbacks
Snom Product Updates
Snom introduced their product lines, including IP phones, DECT phones, the wireless conferencing solution, the single-cell & multi-cell DECT station solutions, and so much more.
Snom's new C620 wireless conference phone is highly scalable and is suitable for a wide range of room sizes.
Snom also talked about their handset updates. The new M70, M80, M9, and M900 DECT solutions come with a higher resolution screen, BT for Headset +Position, and more unique features.
Download our presentation slides to learn more!

Join our next 3CX & Snom boot camp webinar to stay on top of new updates! Click here to reserve your spot!