3CX Partnered with Canakit and Pimoroni to Support Pre-assembled Raspberry Pi
From virtual conferences to virtual happy hours, businesses are making the switch to high-performing communications solutions like 3CX to adapt to the new norm.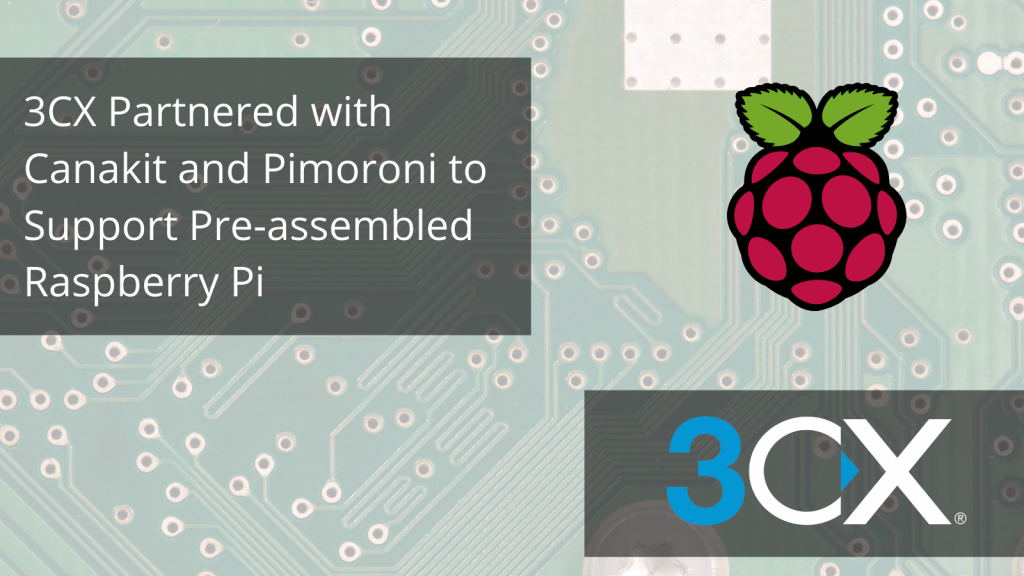 We know that the "Pi" season is now over but 3CX has kept the treats coming!
3CX's highly anticipated update 7 is about to introduce Facebook and SMS messaging into the mix and they are partnered with leading suppliers Canakit and Pimoroni so that partners worldwide can take advantage of a pre-assembled Raspberry Pi, pre-configured with 3CX for deployments under 24SC!
Raspberry Pi Pre-installed with 3CX
Now it's easier to get started with Raspberry Pi with 3CX! The new pre-assembled device allows users to quickly set up and run a full Raspberry Pi phone system or the 3CX SBC for hosted installations. The 3CX Raspberry Pi Kit contains:
A pre-assembled Raspberry Pi 4B 8GB in a swish cooling case + power supply.
A 32GB SD card.
Raspberry Pi OS with 3CX pre-installed – fully functional PBX for up to 24 sim. calls or up to 70 extensions.
1 year free 3CX Standard License.
Interested in learning more? Give one of our VoIP experts a call at 1-800-398-8647 today!