3CX Version 16 Update 2 is in Beta! (Webinar Recap)
In today's 3CX reseller webinar, Sean from 3CX talked about the new features and functionality added to 3CX version 16 update 2. In case you missed it, we want to share with you this quick webinar recap. Let's check out some exciting updates in this new version of 3CX!
Download the webinar presentation slide deck here: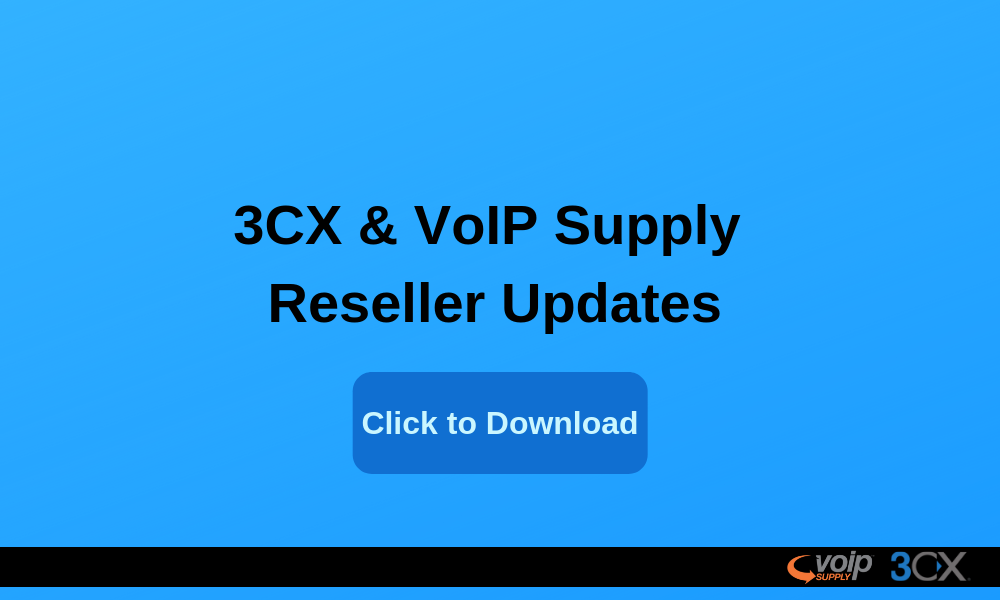 What has been improved in 3CX version 16 update 2?
Major upgrade to Session Border Controller

Install process requires just PBX FQDN and authentication key

SBC's can now be remotely updated and configured in Sip trunks section of the management console

Now you can receive status updates, stats and emails for each SBC connection
Does 3CX v16.1 have Chat and Talk Feature?
3CX version 16.1 only offers limited chat and talk functions. You will need to have the update 2 installed to access to full features. V16.2 is now in beta and will soon be available. Click here to download 3CX v16.2.
If you have more questions regarding the 3CX v16.2, don't hesitate to give one of our VoIP experts a call at 1-800-398-8647!