5 Cool VoIP Features You Can't Miss Out On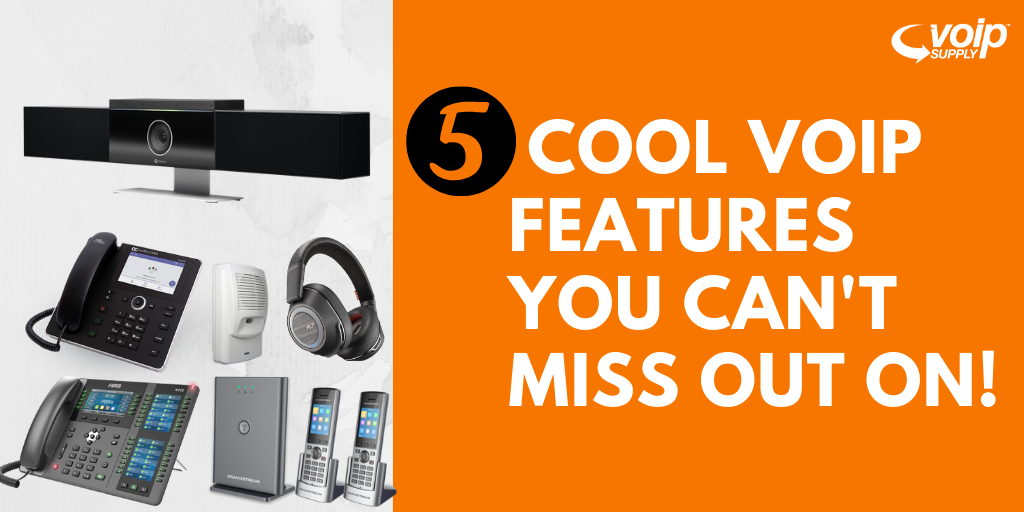 There are many cool VoIP features from our popular brands that will make your work life so much easier. In case you missed them, we put these cool features together in this post to share with you. Be sure to check them out!
#1 Fanvil X210 Hotspot and 106 DSS Keys
Fanvil's X210 can act as a master phone and ring on multiple devices whenever there's an incoming call. This setup reduces the chance to miss important calls and lets you choose where to talk based on the nature of the call!
Fanvil's X210 also allows you to set up to 106 DSS keys with the three page-switch buttons! The main display of the X210 comes with 10 DSS keys. The 2 integrated side color displays with three page-buttons give you additional 96 DSS keys for BLD, speed dial functions etc. See more highlights:
High resolution 4.3" color display
Built-in Bluetooth
Compatible with major platforms: 3CX, Asterisk, Broadsoft, Elastix, Zycoo, etc.
#2 Poly Studio Auto Framing
Poly Studio automatically frames the whole group and zooms in on the person speaking during a video conference! See more highlights:
Simple to deploy and manage
Polycom Acoustic Clarity
5x zoom / EPTZ
Speaker tracking technology
Smart Group Framing
#3 Grandstream DP730 Push-to-Talk Button
Did you know? You can initiate 2-way calling simply with the push of one button! Turn your Grandstream DP730 into a walkie-talkie and start communicating with zero waiting time.
Did you know? You can play music or answer your phone simply by putting on the Voyager 8200 headset, and pause your media player or mute a call by taking it off!
#4 Algo 8180 G2 Reads Your IP Address
What is your IP address? Let Algo's 8180 (G2) Audio Alerter read it aloud for you! Did you know? With just one push of a button, Algo's 8180 will read your IP address aloud! No more hassle finding your IP address.
#5 AudioCodes C450HD
Toggle between Microsoft Teams and Skype for Business with one single click on the AudioCodes C450HD! No more hassle switching back and forth between these two platforms.
What do you think about these cool features? What are your favorite VoIP features you can't live without? Share with us!